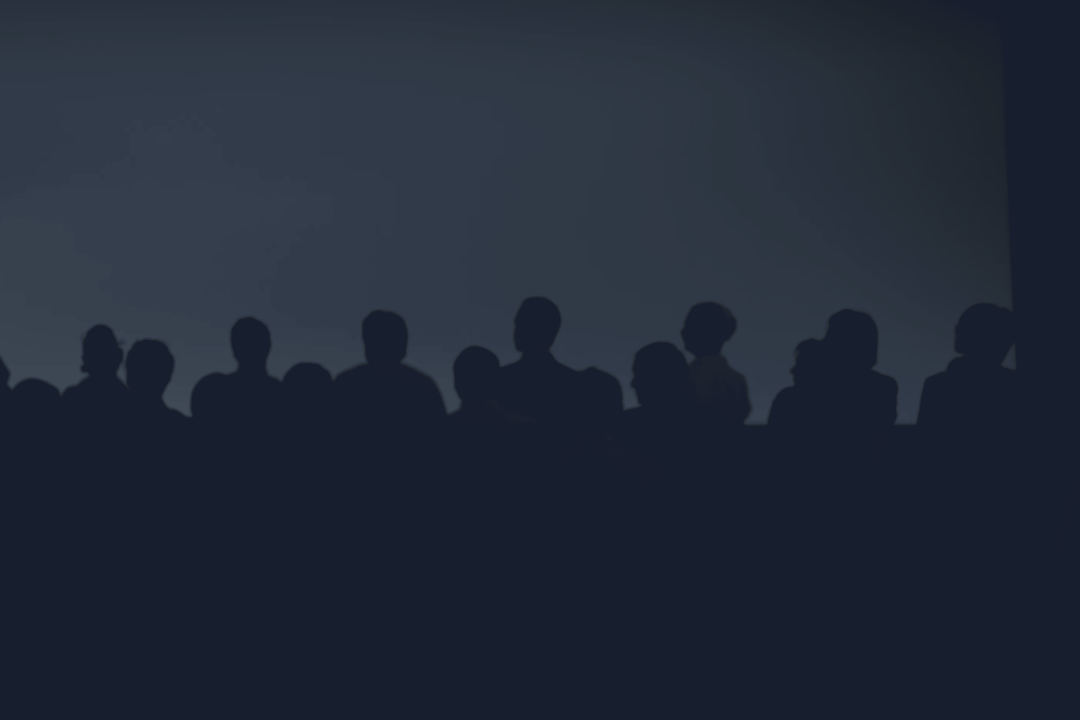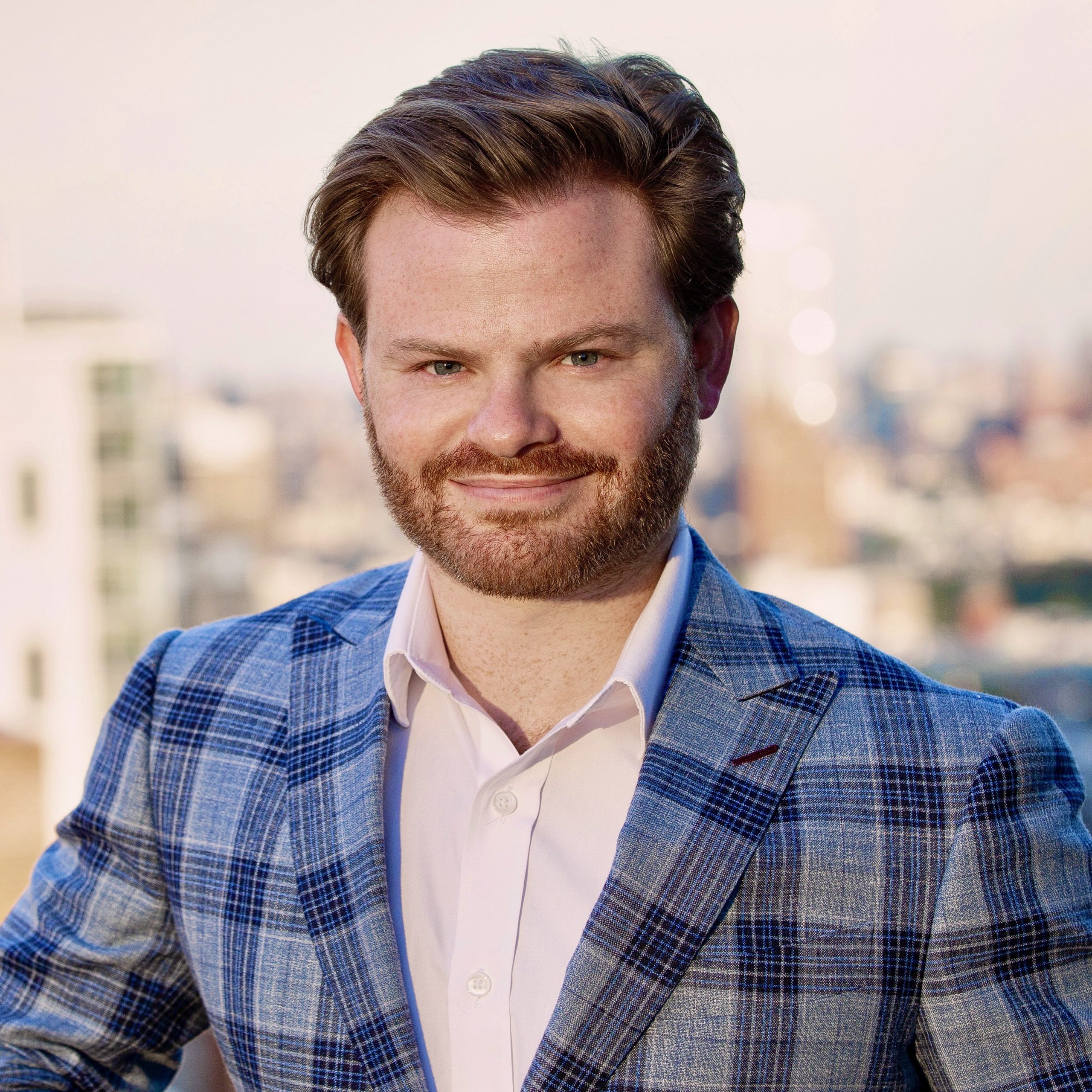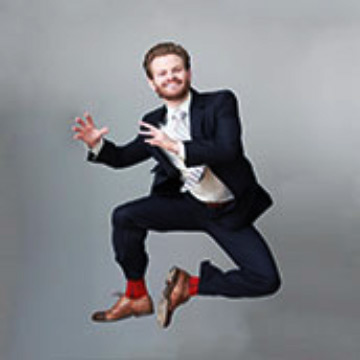 Sam Lundin
Chief Executive Officer
Sam previously invested in tech companies at a hedge fund, with a focus on the Internet space. Before that, he was a tech M&A banker. Sam's painful search for a photography class led him to Vimbly instead.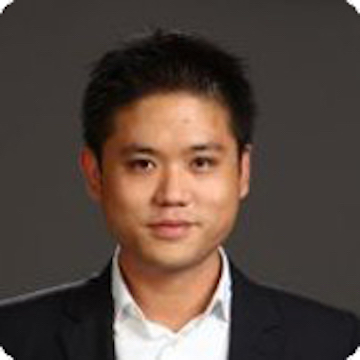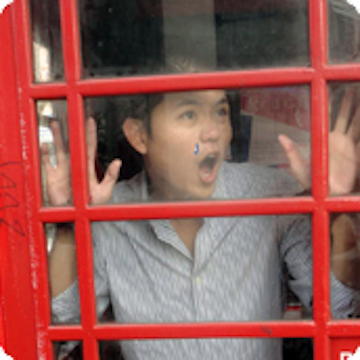 Chris Yeung
Chief Technology Officer
Chris's passion for automation started in asset management, where he was responsible for building portfolio management systems at BlackRock. His journey ultimately led to Vimbly Group, where he now takes pleasure in applying technology to build businesses across a variety of industries.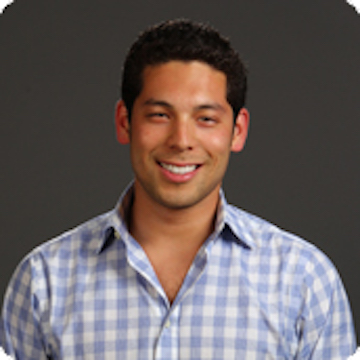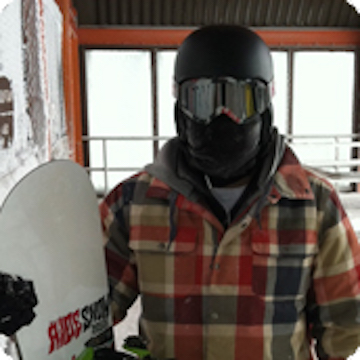 Simon Hammer
VP of Product
Simon's the type of guy that eats a pre-brunch breakfast and a post-brunch lunch. When he's not at Vimbly HQ, you can find him in some kind of body of water... trying not to drown.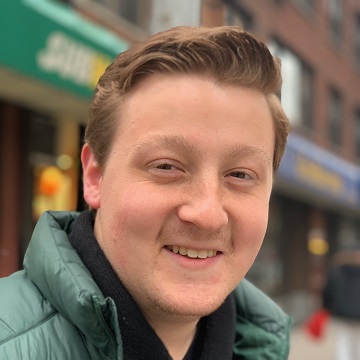 Joe Mileo
Engineering Manager
Despite living just outside New York City his entire life, Joe never tires of the sights and sounds. From a young age, he was always tinkering away with old, neglected computers. He's never one to turn down a good home-cooked meal and on weekends can be found out on the golf course (usually searching for a lost ball or two).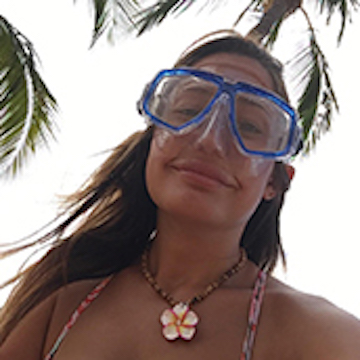 Melissa Haidar
Operations Manager
Melissa is an avid cross country enthusiast -- she doesn't run, but has driven coast to coast three times. After eventually moving to Kauai, Melissa realized she missed home and traded the Hawaiian jungle in for a concrete one.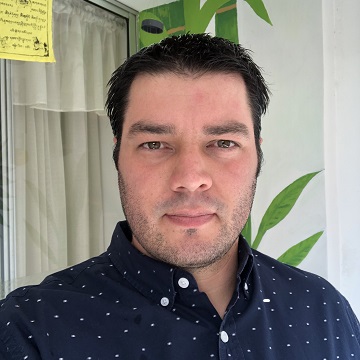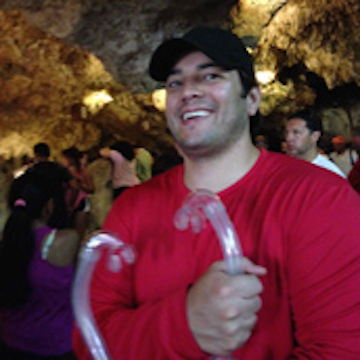 Camilo Calle
Full Stack Developer
Camilo can be summed up in three words: curious, skeptical, and introverted. He's always up for trying new cuisine, and enjoys listening to music while coding. Tell Camilo to get lost and he'll take it quite literally. He loves exploring, whether it's among skyscrapers or forests.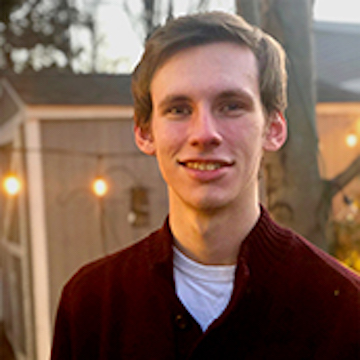 Sean Whiteman
Software Engineer
Sean plays more instruments than he can count -- though not necessarily very well. As an avid volleyball fan, Sean loves going to the beach to play in games every chance he gets. When Sean has free time you can find him at the driving range with his friends (where someone is guaranteed to break a club more often than not).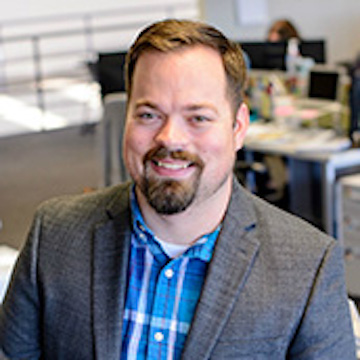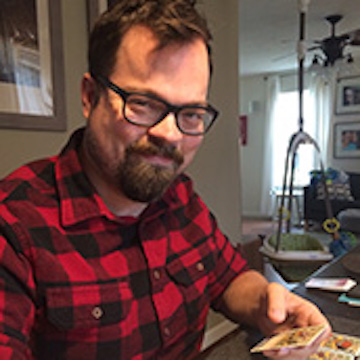 Brandon Peters
Full Stack Developer
Born in southern Indiana, Brandon started programming in BASIC on the Commodore 64 when he was ten years old -- his interest in computer programming has thrived ever since. Brandon's interests include software development, independent movies, all things books and enjoying the outdoors whenever possible.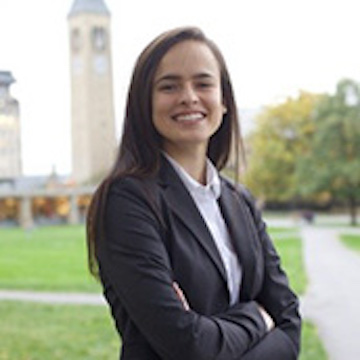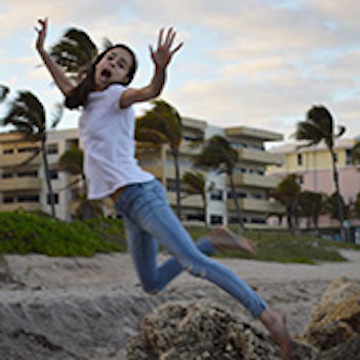 Noel Picinich
Software Engineer
After spending her whole life in the heat of South Florida, Noel packed her bags and headed north in search of seasons and a breathtaking city skyline. She is an avid moviegoer and can often be found perusing Pinterest for new crafty ideas, though she hasn't opened her own Etsy shop (yet).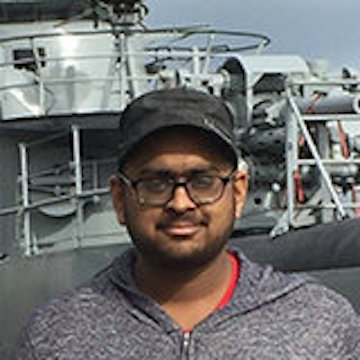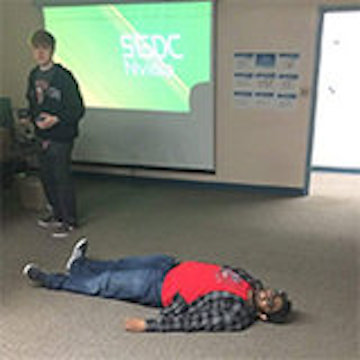 Christian Harrypersad
Node Developer
Growing up in South Jersey, Christian loved tinkering with computers. When he's not coding, you can find him watching racing or streaming games.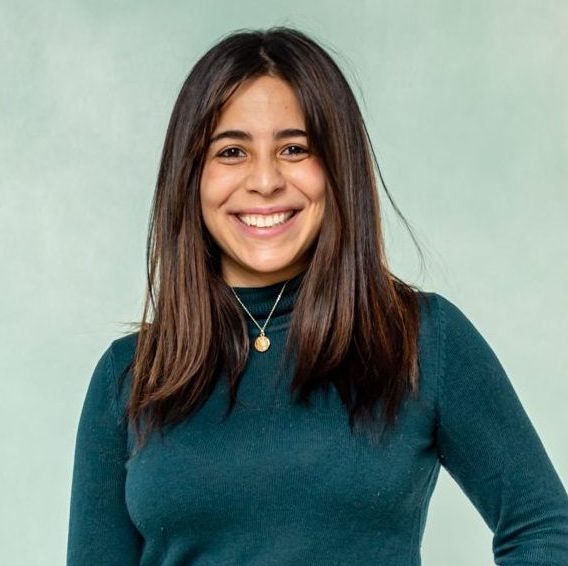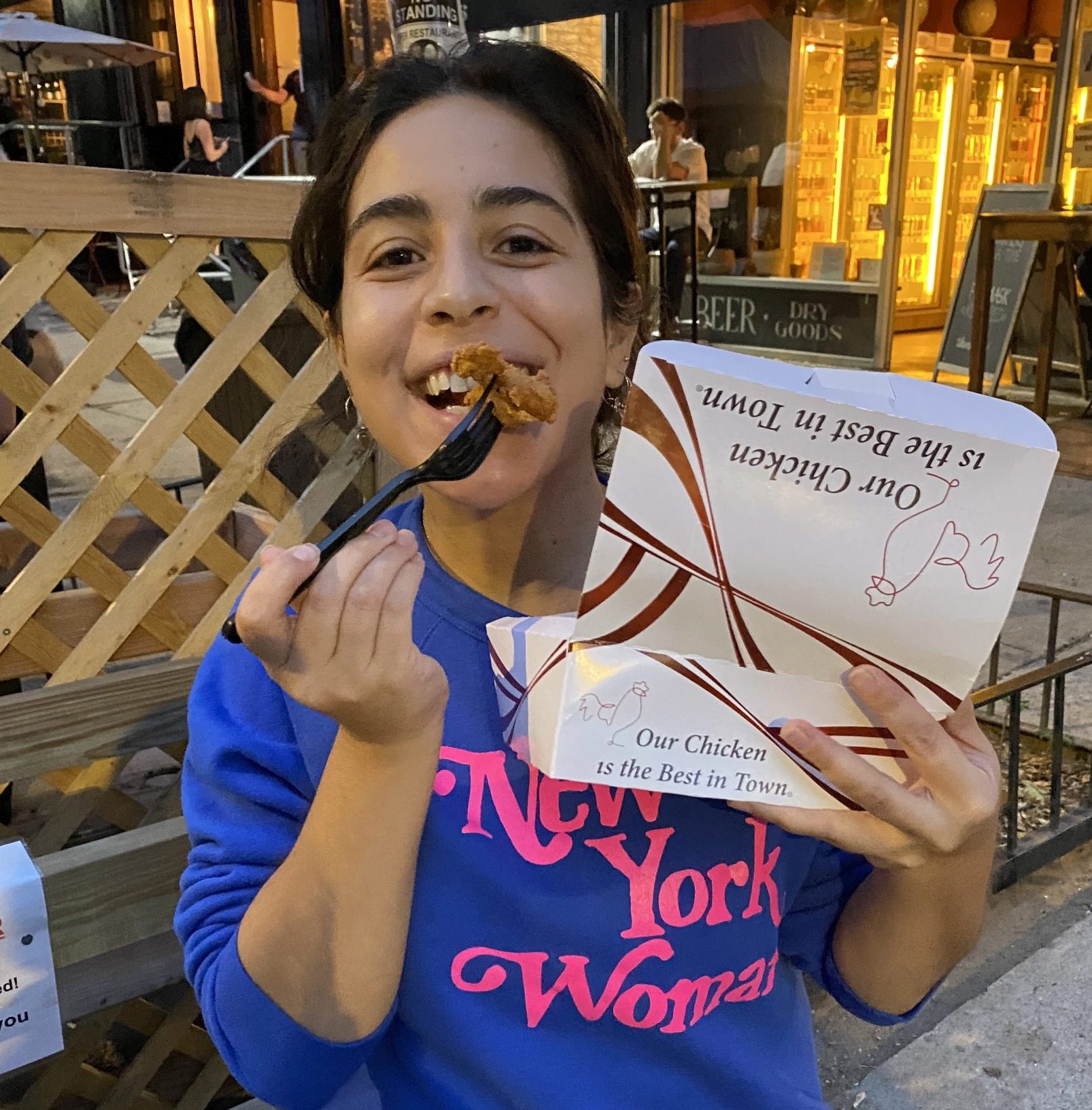 Ashley Melchiorre
Talent & Culture Manager
Ashley's passion for people and culture stems from a well-rounded background in hospitality; she got to travel the world and meet people from all walks of life. As a writer, she loves leaning into the different stories people have to share. Coming from a large family, she's also got strong mama-bear energy and can't help but want to nurture the people around her.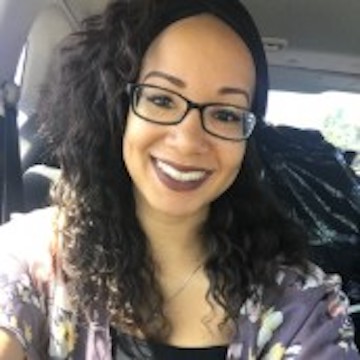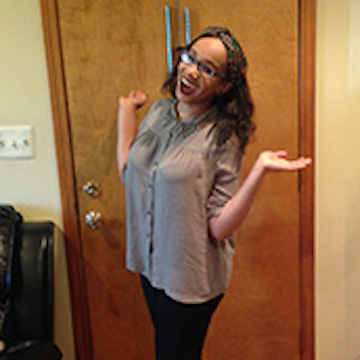 Talitha Booker
Web & Graphic Design Specialist
Talitha grew up in New Jersey and loves to travel, listen to classical music, and watch comedy movies. She considers herself a choco-holic, but likes to think it's balanced out by the amount of fruit she consumes. During her free time, Talitha enjoys playing the piano, going to the beach, and exploring theme parks.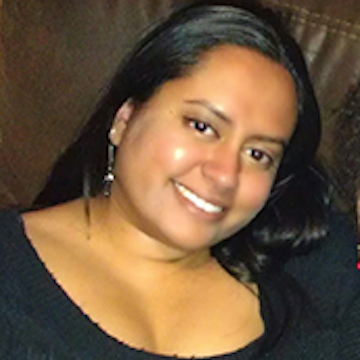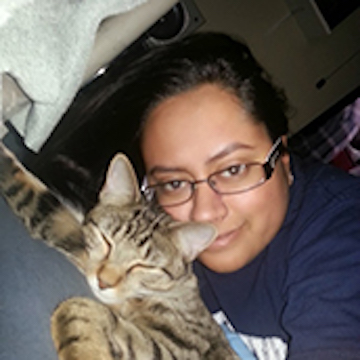 Ferina Casado
User Engagement
Born on the Caribbean island of Trinidad, Ferina moved to the US at the age of 2. Most weekends you can find her grilling anything she can get her hands on, pausing only for rain or snow. Ferina tries new cooking recipes like it's her job -- so long as they don't include Twizzlers...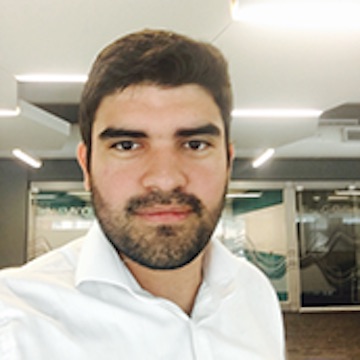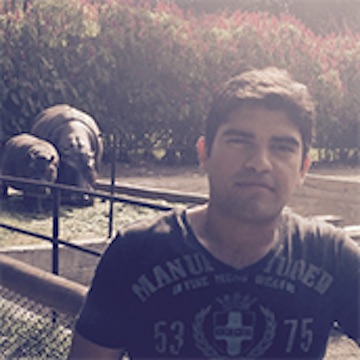 Julio Diaz
Platform Developer
Julio grew up in northern Colombia in the town of Purísima. He loves seafood, swimming, and late night coding sessions. When he isn't playing the role of unofficial technology adviser for his friends and family, you can usually find Julio playing soccer video games or cooking.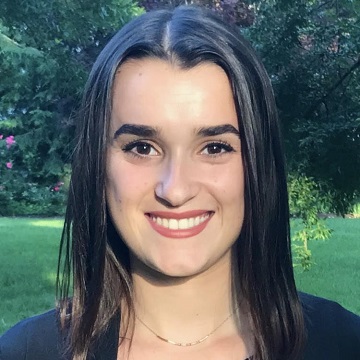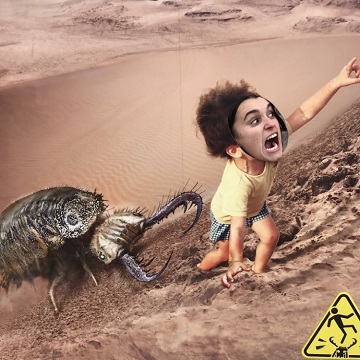 Jenna Mo
Logistics Coordinator
After living in peaceful Japan for a few years, Jenna realized she thrives more in chaos and chose to move to New York. She enjoys playing tennis without keeping score, practicing yoga, and visiting her family members along the East Coast.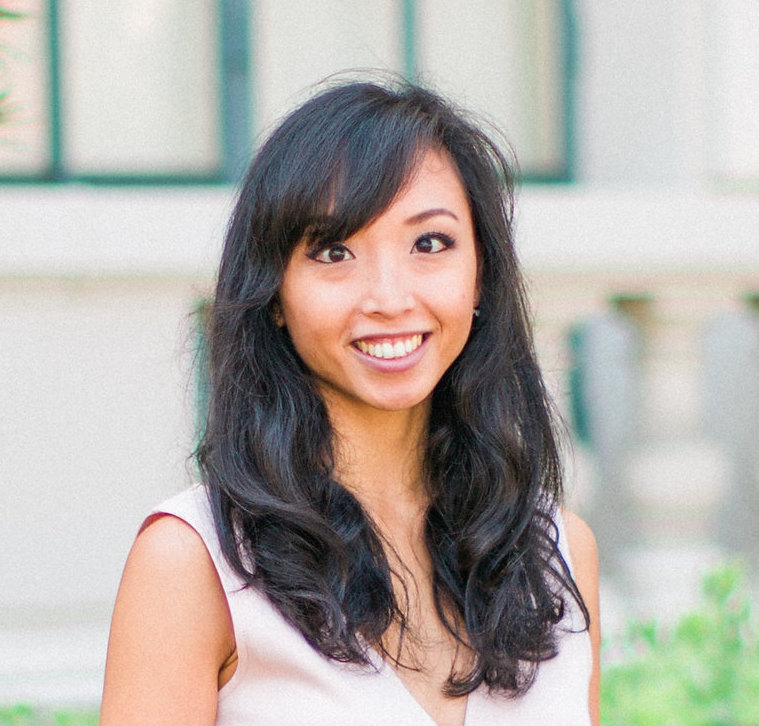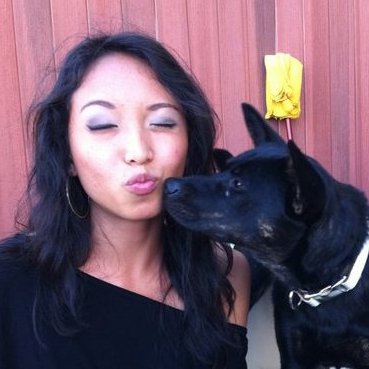 Melisa Chiem
UX Designer
Melisa is a UX designer who is passionate about designing digital products that help people. She was raised in paradise (otherwise known as Hawaii) and has lived on both the east and west coast, doing her best to improve digital experiences for users everywhere.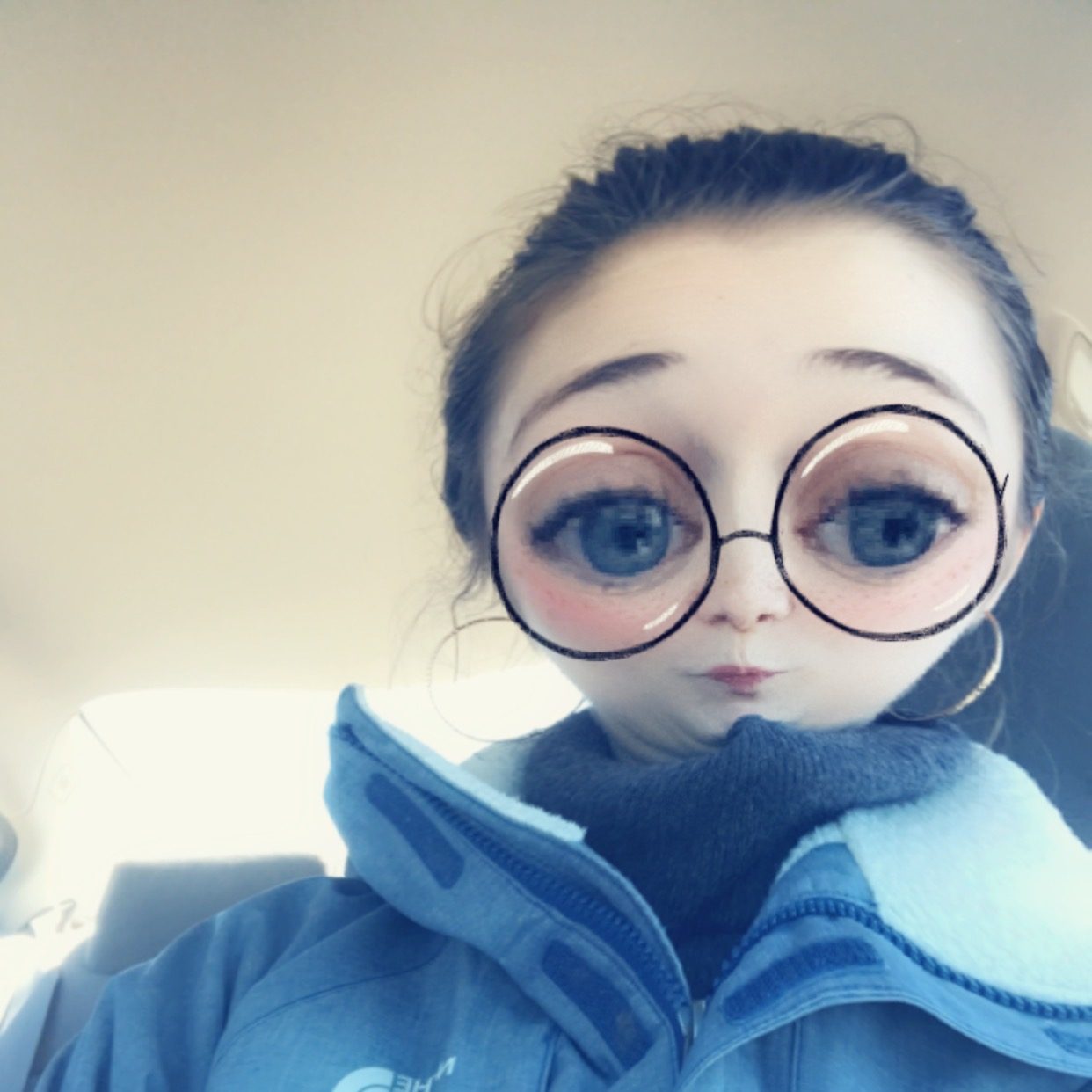 Nicole McVeigh
Account Coordinator
Nicole grew up in New Jersey and has a knack for adventure. She enjoys hiking and camping in her downtime, exploring nature to its fullest. Nicole is always up for new activities, big or small -- you can usually find her scrolling the 'gram for the coolest places to travel to, or making a local trip to Chipotle or Chick-Fil-A.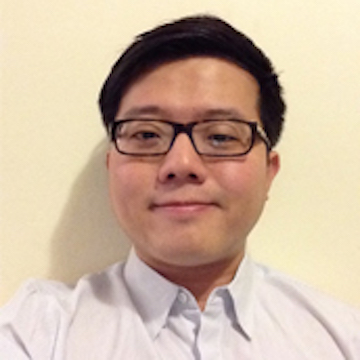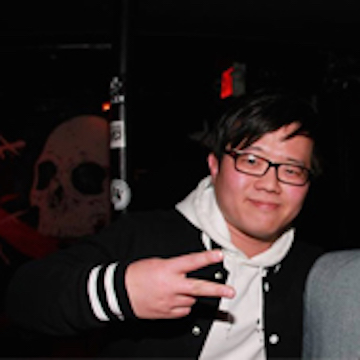 Paul Lee
Full Stack Developer
As a kid, Paul had an extreme enthusiasm for the anatomy of electronics, disassembling radio receivers, TVs, Playstations, iPhones and anything that had circuits in it -- despite almost getting electrocuted by a CRT monitor.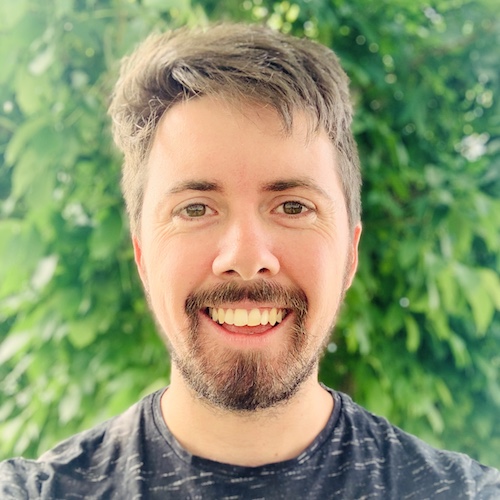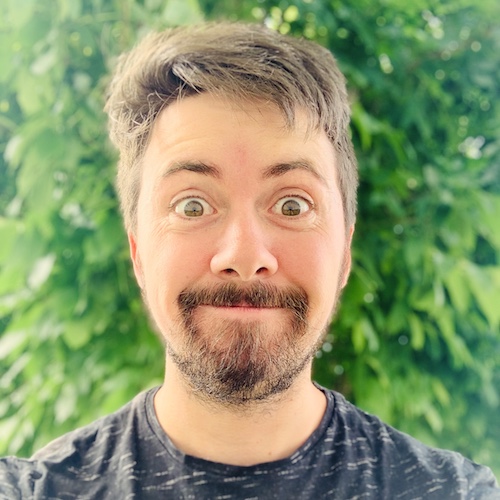 Diego Ernst
App Developer
Diego is the type of person who can spend his entire vacation in front of a computer screen and feel like he didn't miss out on the trip. He plays the drums and does production for some local rock bands to keep his cool factor in check, and can listen to the same song on repeat for days in a row without getting sick of it.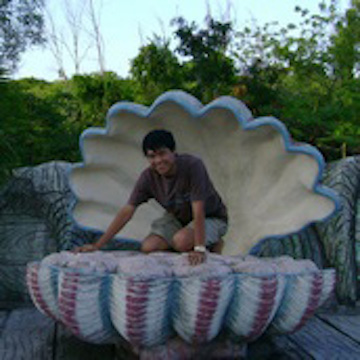 Luan Nguyen
DevOps Engineer
Luan is an IT enthusiast who enjoys exploring new technologies. He works closely with developers to help them on infrastructure provisioning, auto-scaling on clouds, CI/CD, and applications troubleshooting. Aside from IT, Luan loves going to the beach, swimming and biking.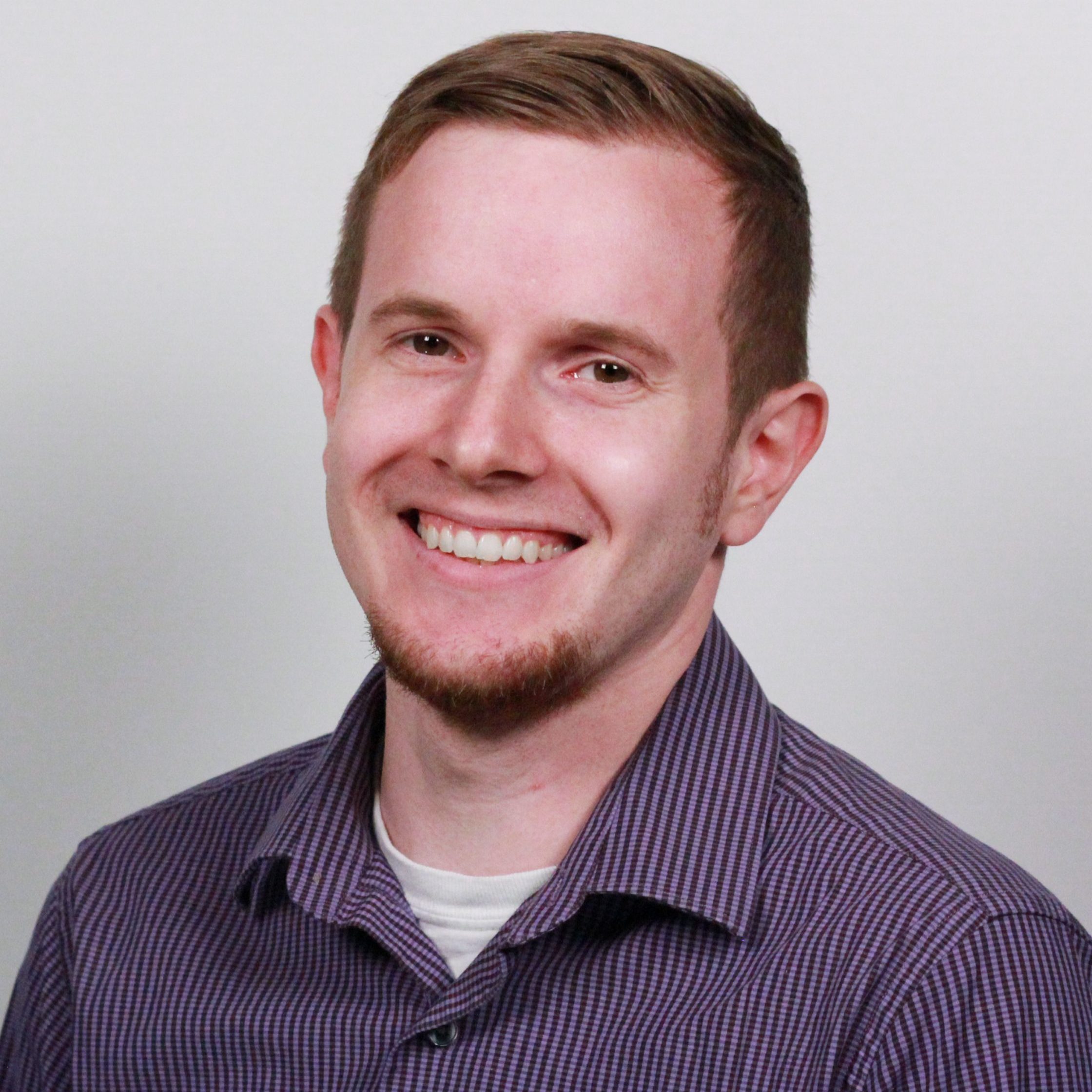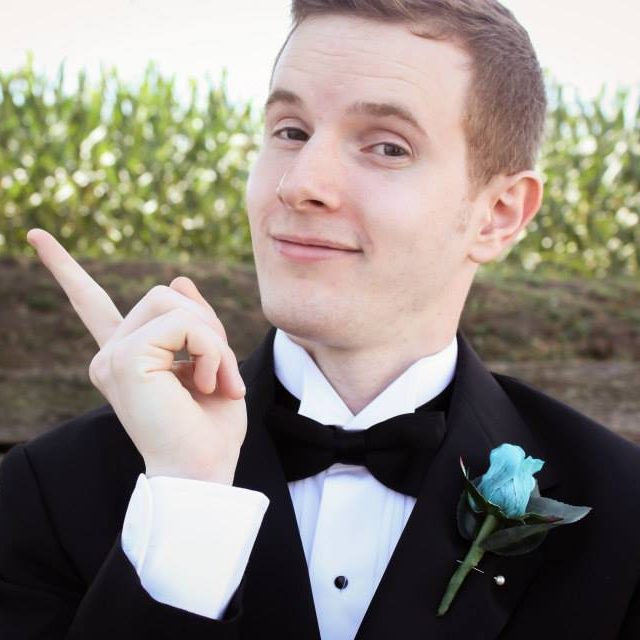 Sam Pelton
Account Management
Sam is all about church, family, and music. Born and raised in the heart of the Midwest, he grew up as one of six kids and enjoys having a growing family himself. Sam loves playing piano, reading, and spending time with his wife and kids.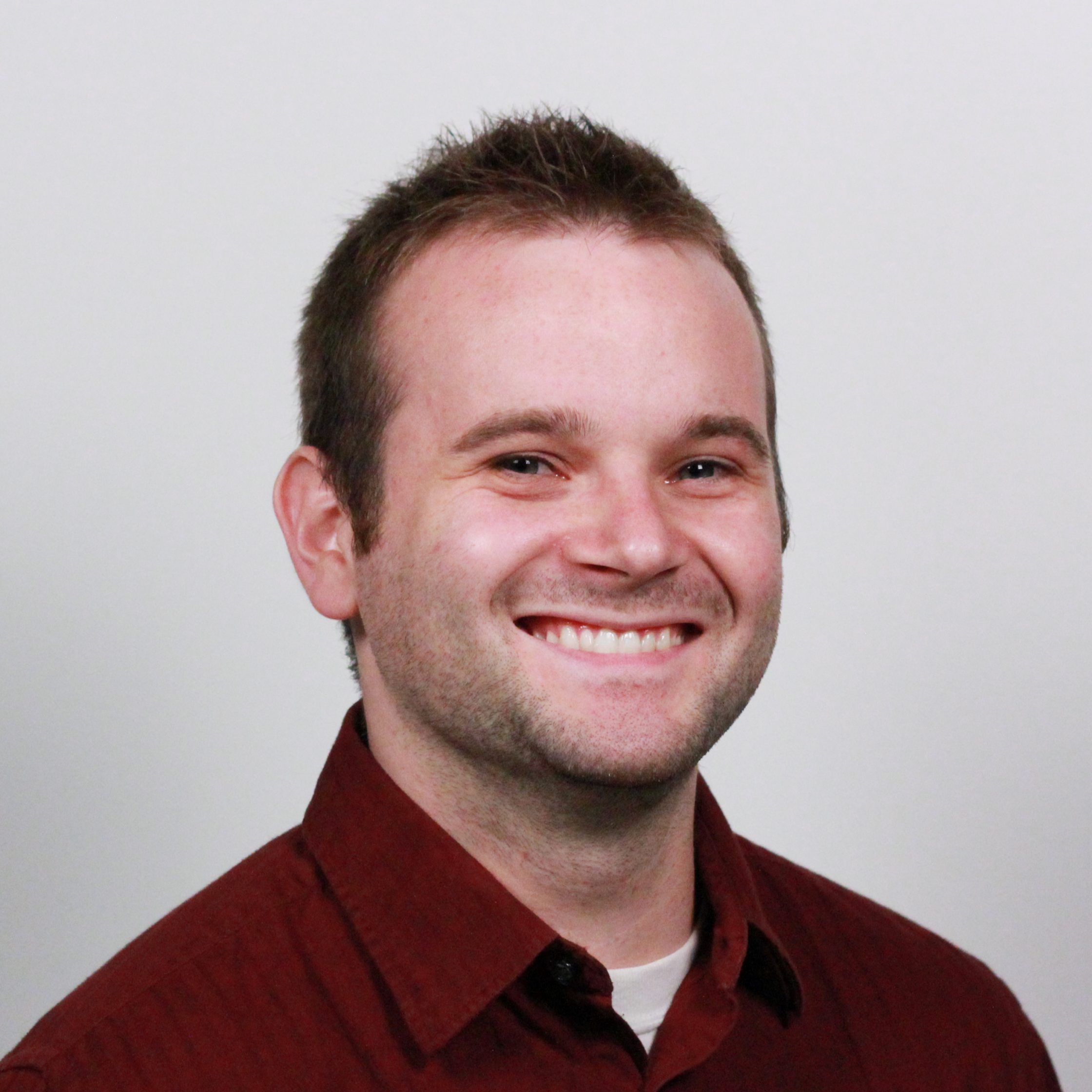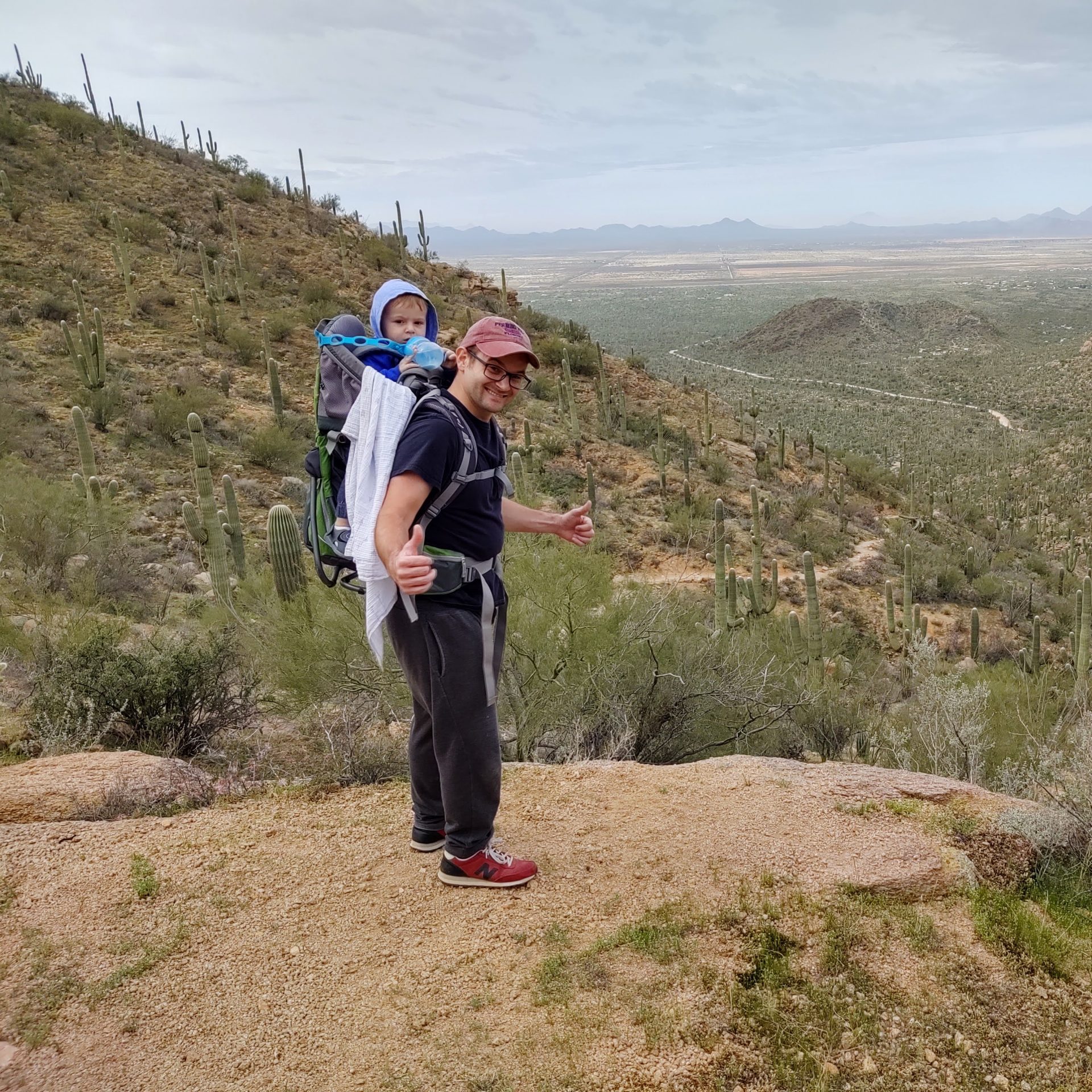 Joel Pelton
Engineering
Joel first experienced the joy of software development at a young age when he coded a Lord of the Rings themed text adventure in QBasic. Since then, technology has evolved and so has his love of working with computers. Joel loves spending time at church, traveling with his family, exploring new places, and playing video games.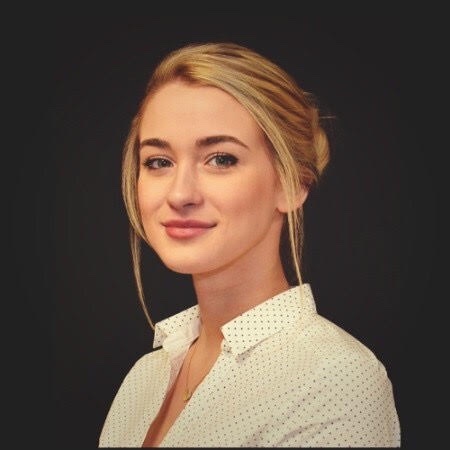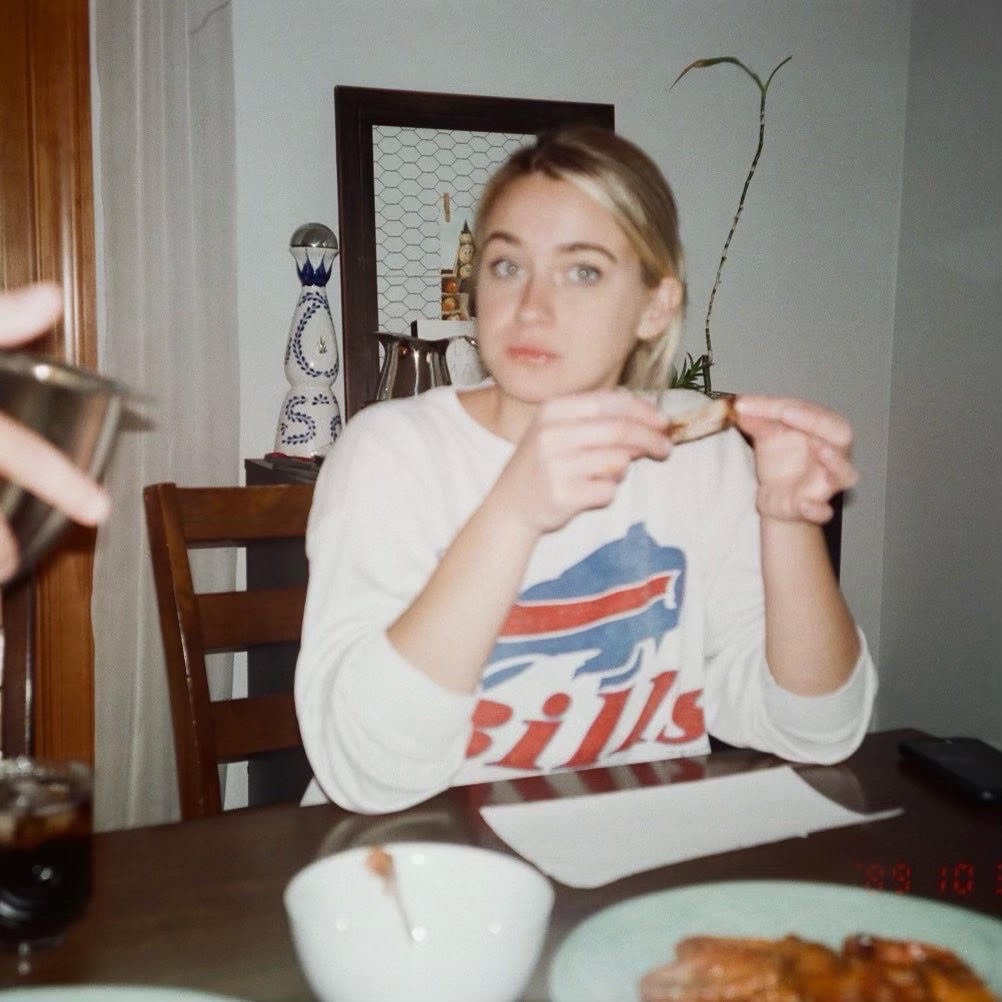 Orendael Miller
Digital Marketing Director
Creative by nature, Orendael is always trying her hand at something new. Whether it's taking up pottery, DIY house-projects, gardening, or art, you can probably find her elbows-deep in a new project she's winging entirely. She's also a compulsive reader, so if you ever want to talk books, you know where to go.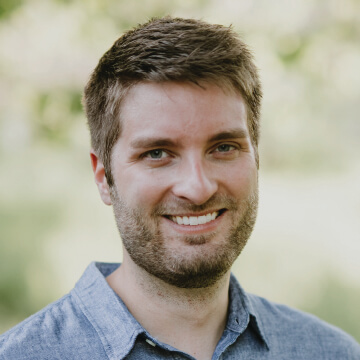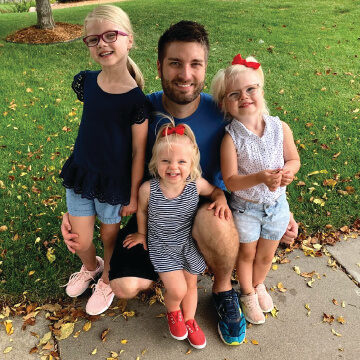 Aaron Nicholson
Marketing
Aaron is passionate about studying theology and spending time with his church family in Lincoln, NE. He and his wife are happy parents of three blonde girls with a boy on the way! Aaron is also a fan of board games, video games, basketball games, and well…every other kind of game.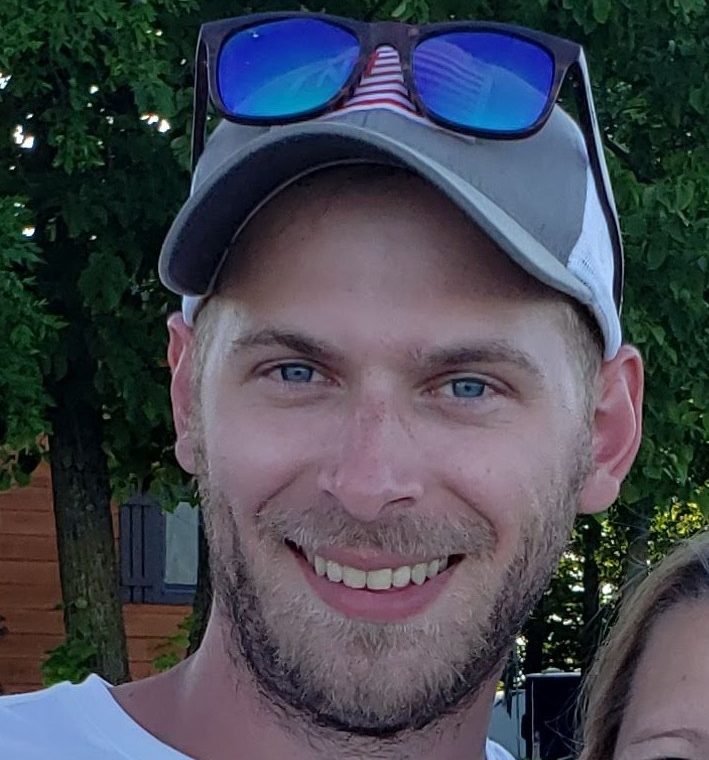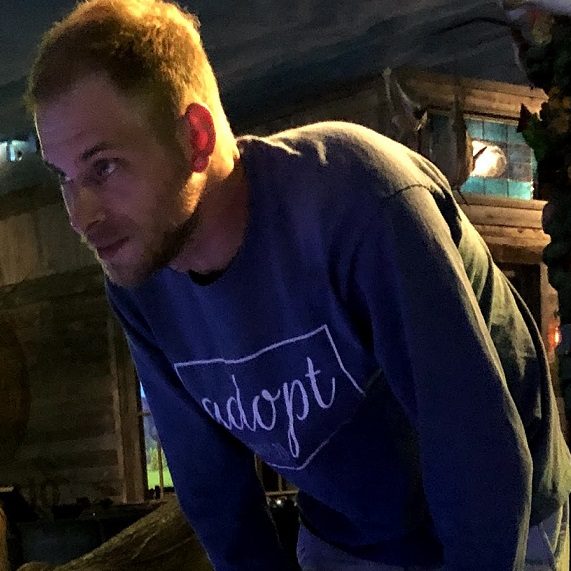 Greg Smith
Account Management
Born in Nebraska, Greg enjoys a quiet life surrounded by his family and friends. With his free time he enjoys hanging out with his kids, watching the latest Netflix releases with his wife, and playing video games with "the boys." If you're ever up for debating why the Star Wars sequel series doesn't exist, Greg is your guy.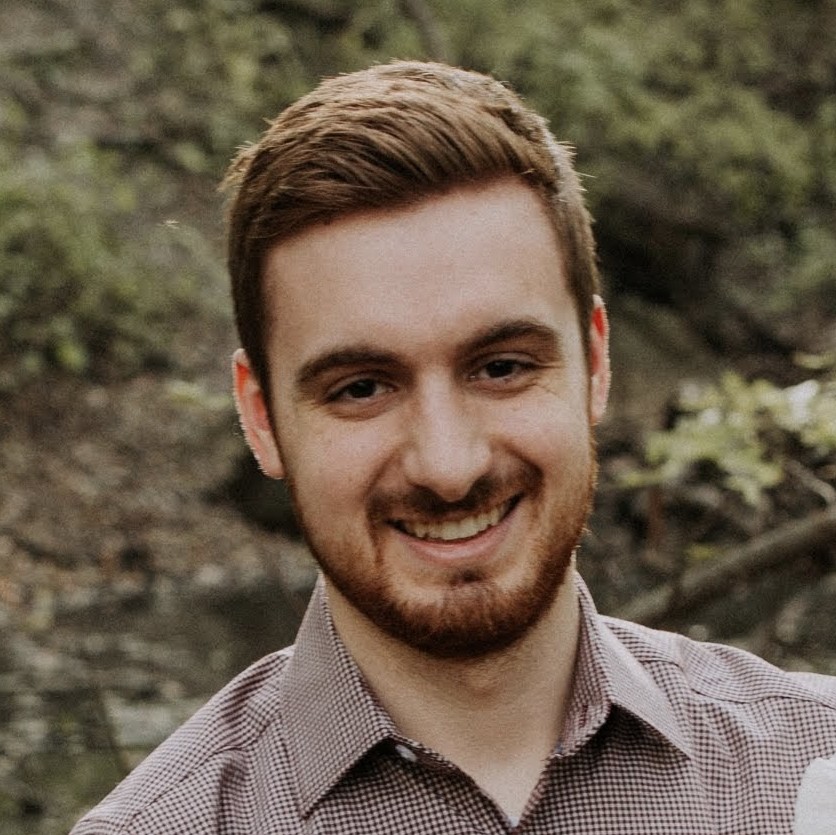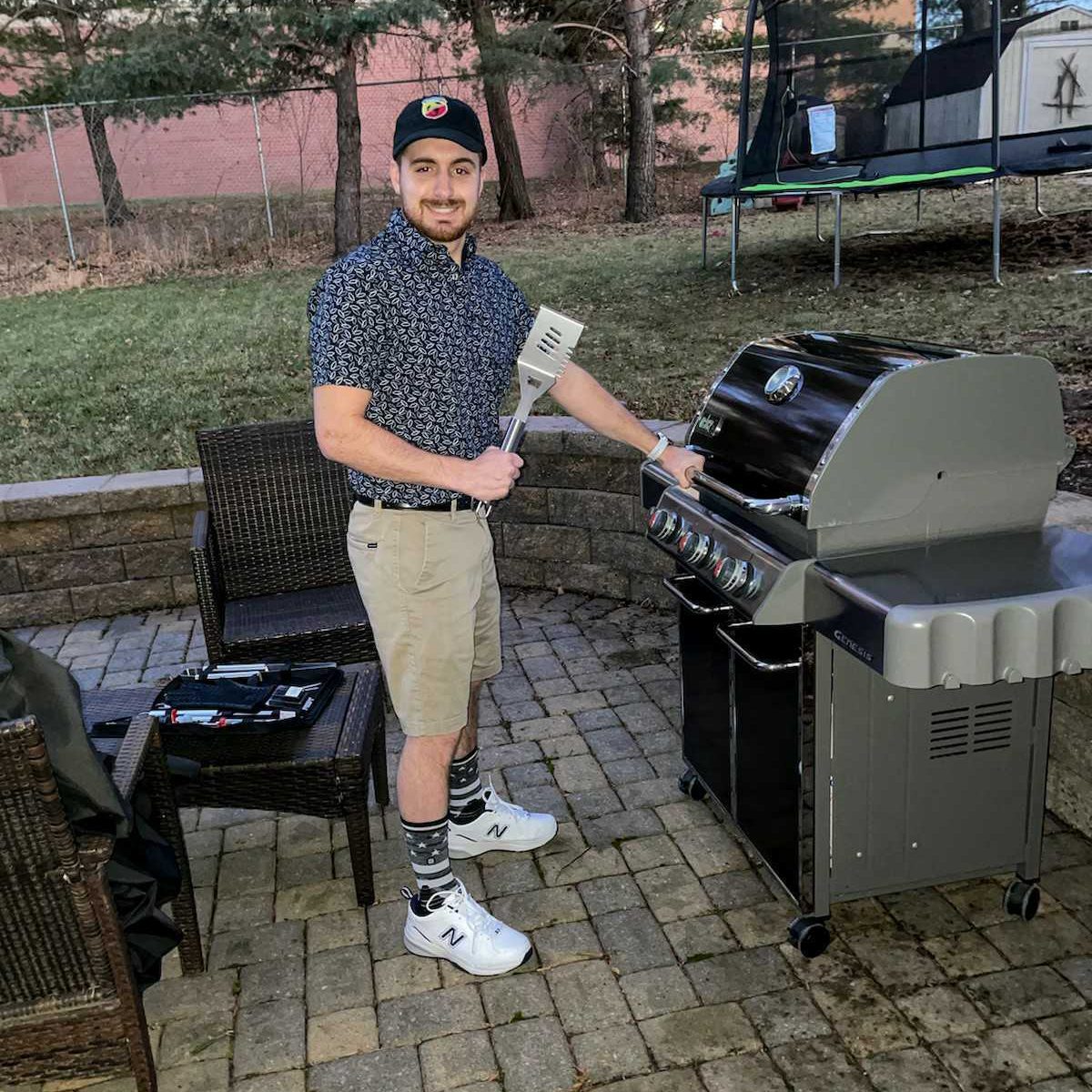 Austin Rugh
Revenue
Austin loves a challenge and will participate in any form of competition even if he doesn't fully understand the game at hand. (So if you need an extra person on your team, just let him know.) Austin likes to snowboard, wakeboard, and never gets bored.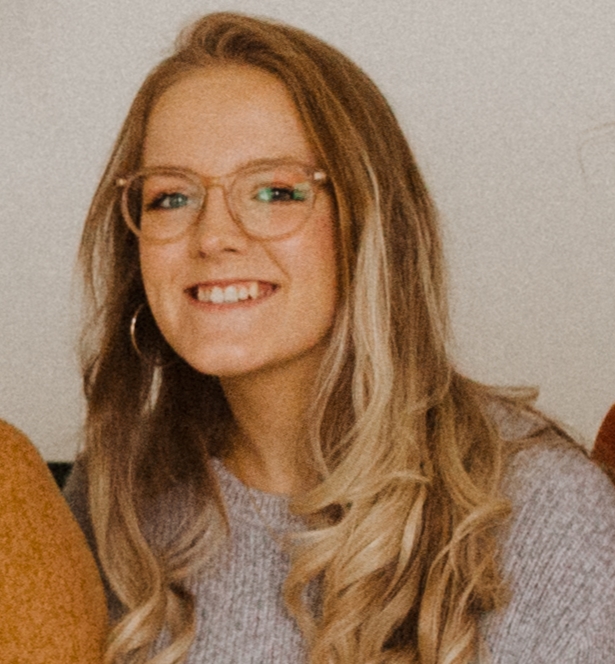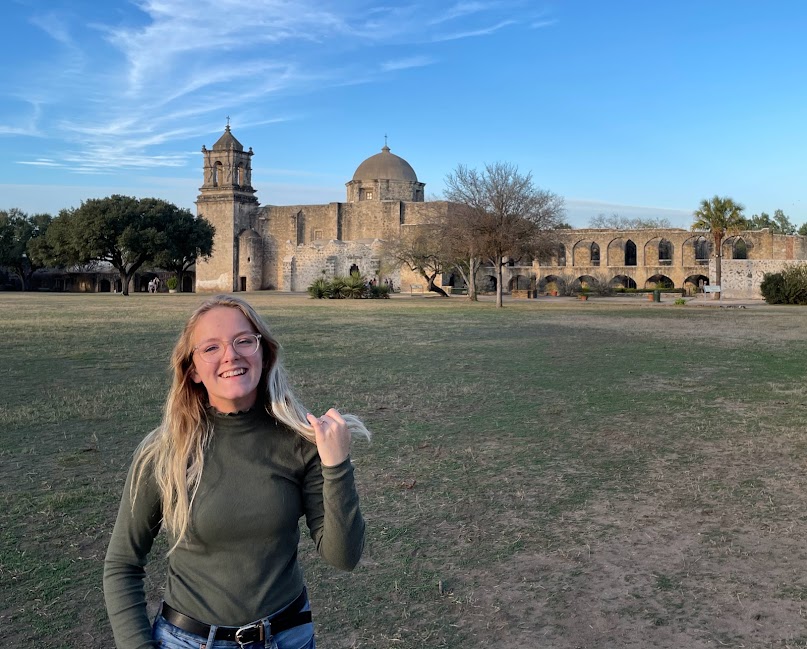 Cassidy Christensen
Customer Service
When Cassidy's not watching a sitcom, she can usually be found experimenting in the kitchen trying to perfect gluten-free banana bread. She also loves going on walks with her husband to find good Boba.
Alyson McGrew
Customer Service
Alyson has lived in 7 states and loves to travel. Her hobbies include: drinking coffee, roasting coffee with her husband, and kickboxing. She loves the outdoors and is always up for any adventure!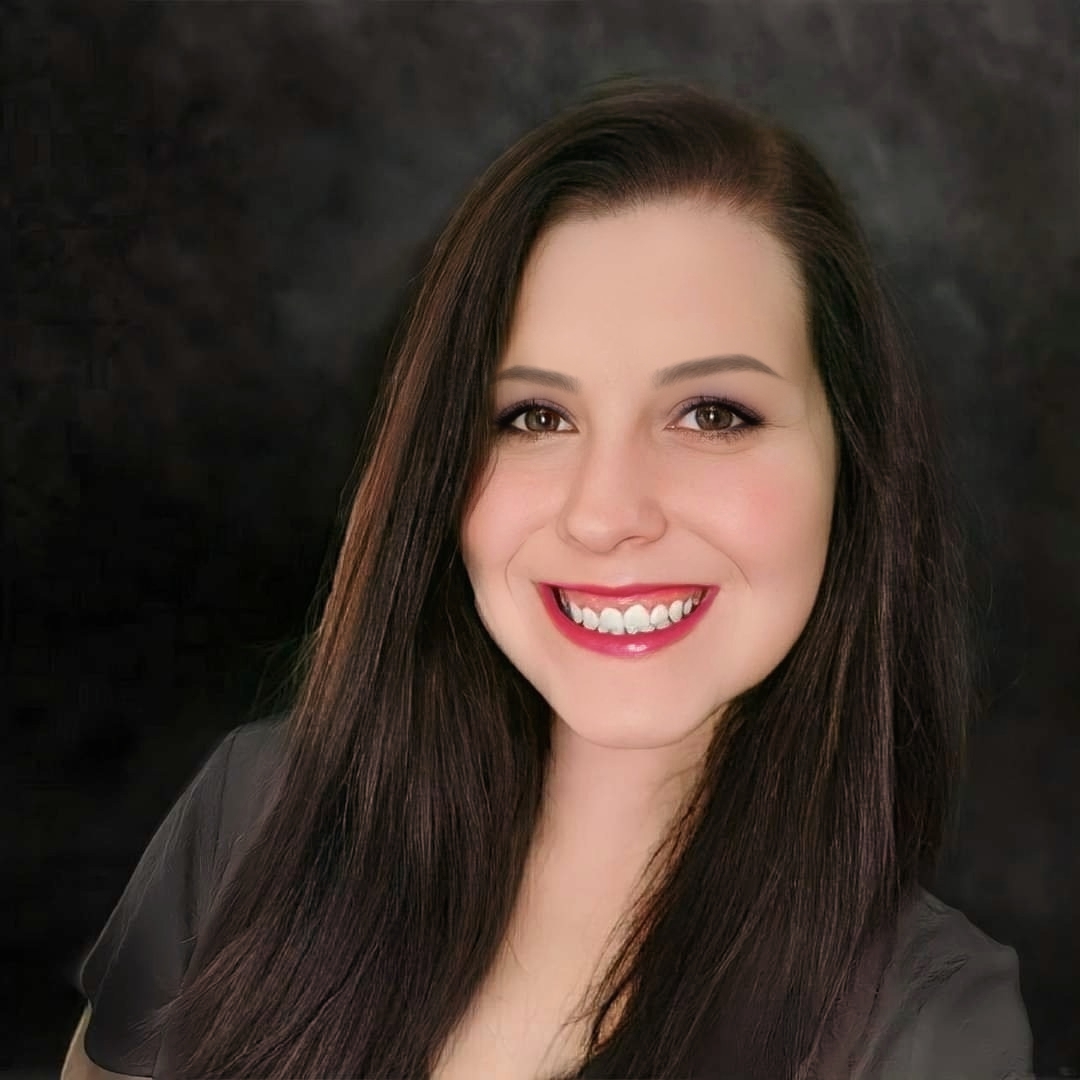 Alexis Vejvoda
Customer Service
Originally from Omaha, Nebraska, Alexis relocated to Arizona with her family for better weather. During football season, you can find her screaming on the Huskers. When she's not providing the best customer support she can, she enjoys spending her free time with family and catching up on her favorite shows. She loves going out to eat and trying new places. Alexis has moved 23 times throughout her life and considers herself a professional packer!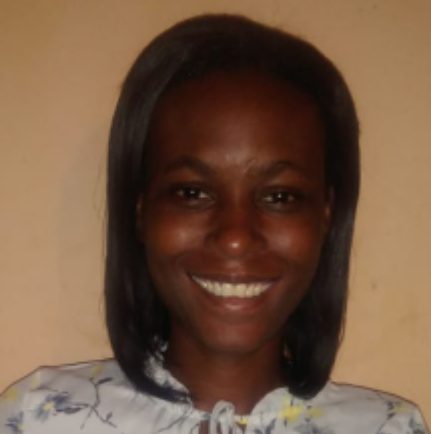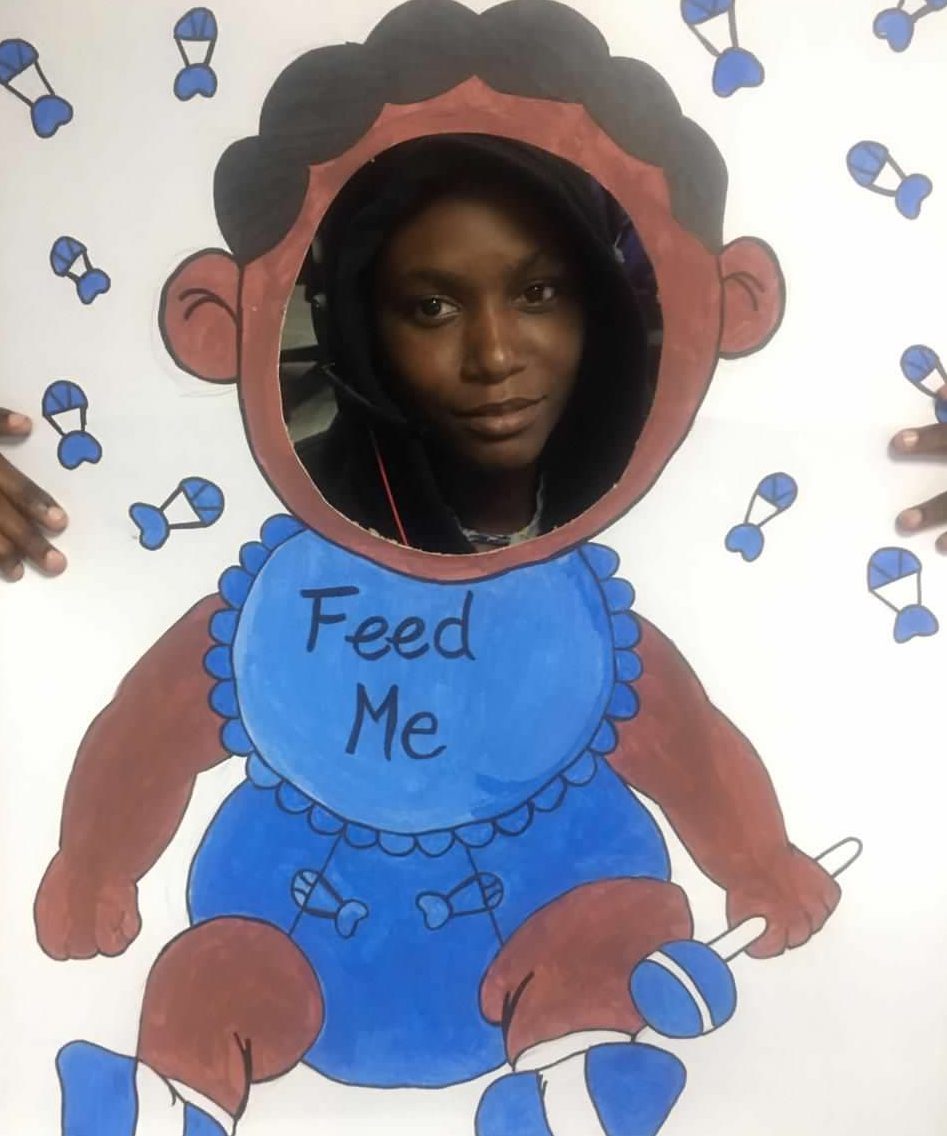 Romae Davis
Customer Service
As a seasoned professional with over a decade of experience in customer service, Romae has learned that her greatest strength lies in her ability to connect with other people. In her free time, Romae enjoys writing poetry, dining at various eateries, and is currently struggling to learn Japanese Kanji.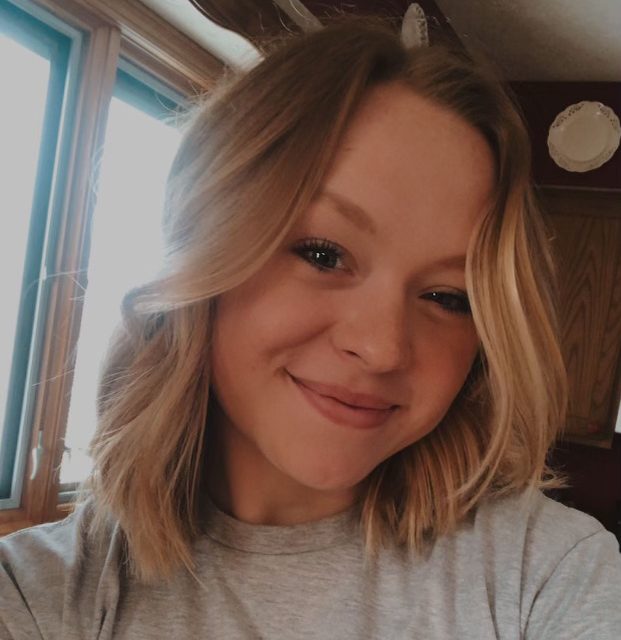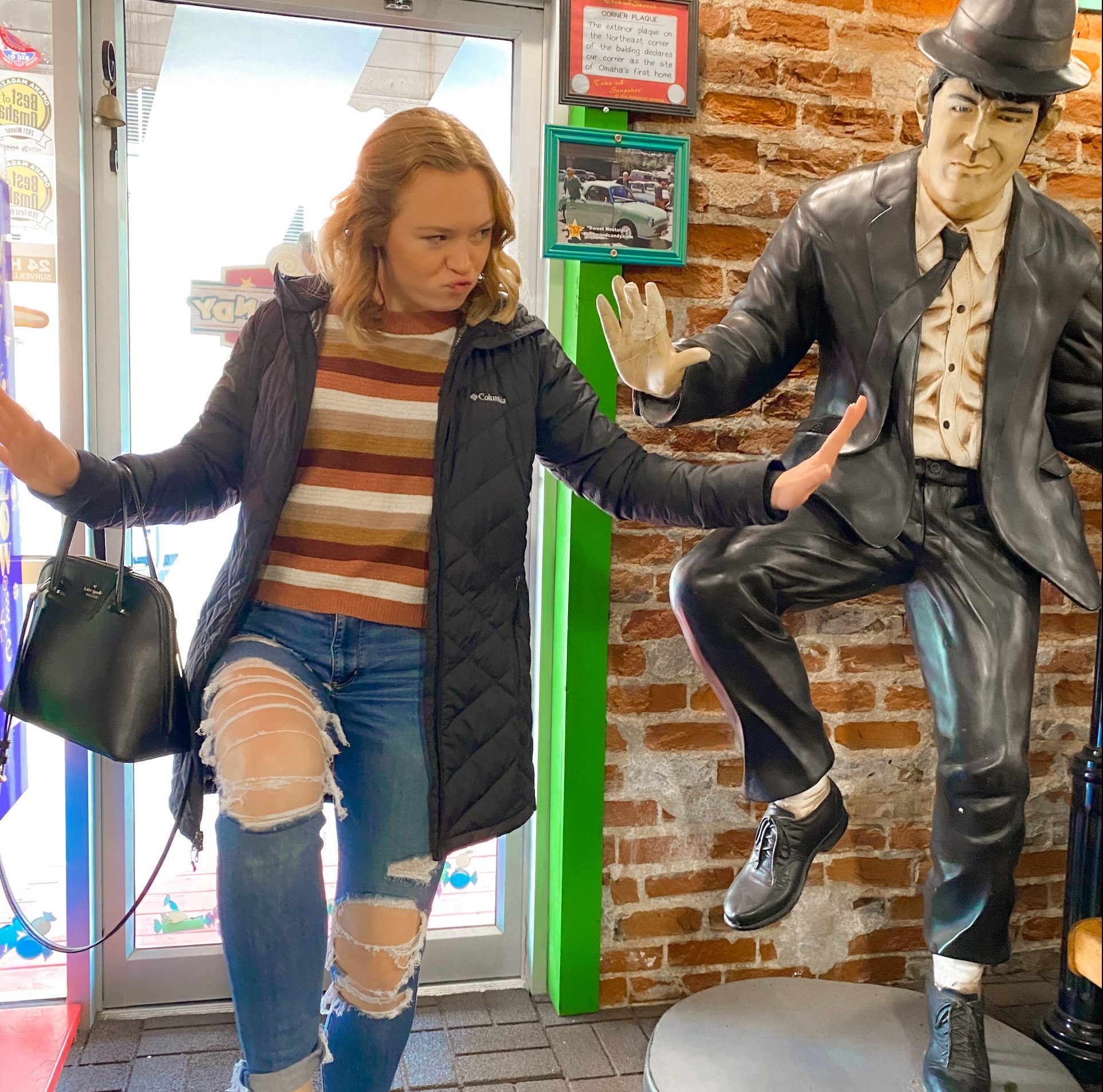 Kallie Shavor
Customer Service
Kallie was born and raised a passionate Nebraska Husker fan. She spends most of her time finding new recipes to try, along with playing board games or watching TV shows with her husband. Kallie loves knitting, hiking, and traveling. She is happiest when she is surrounded by her friends and family.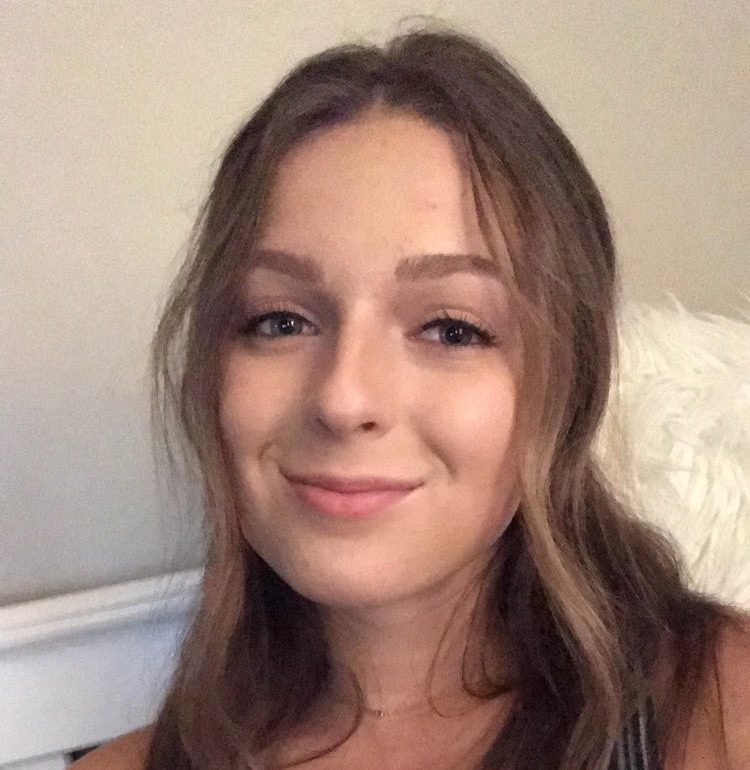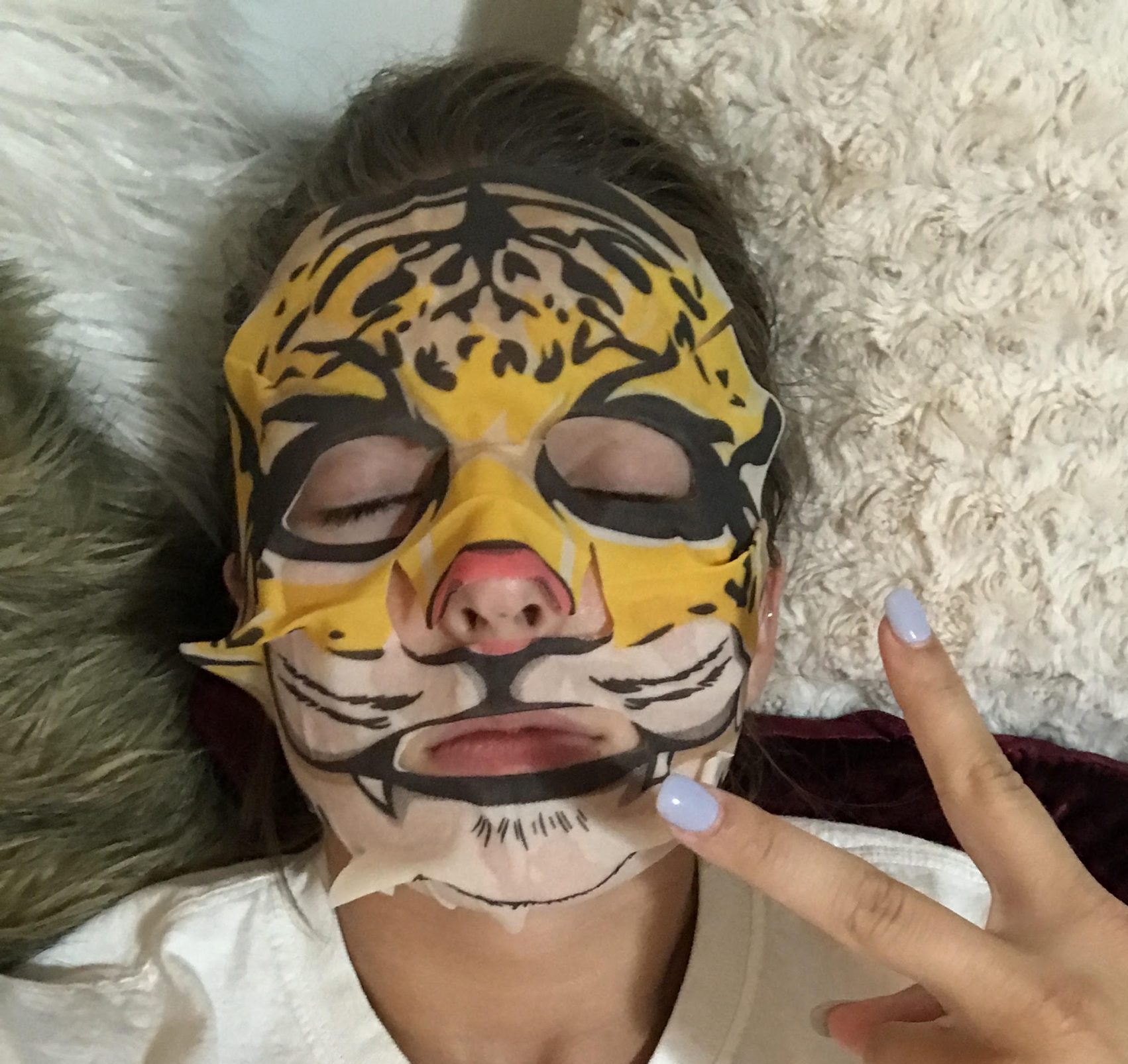 Summer McGrew
Sales
Summer describes herself as a problem solver who's interested in making processes their most efficient. She is a wife, a gymnastics coach, and is pursuing engineering studies. Summer is happiest with a movie on the nearest small screen and a coffee in her hand.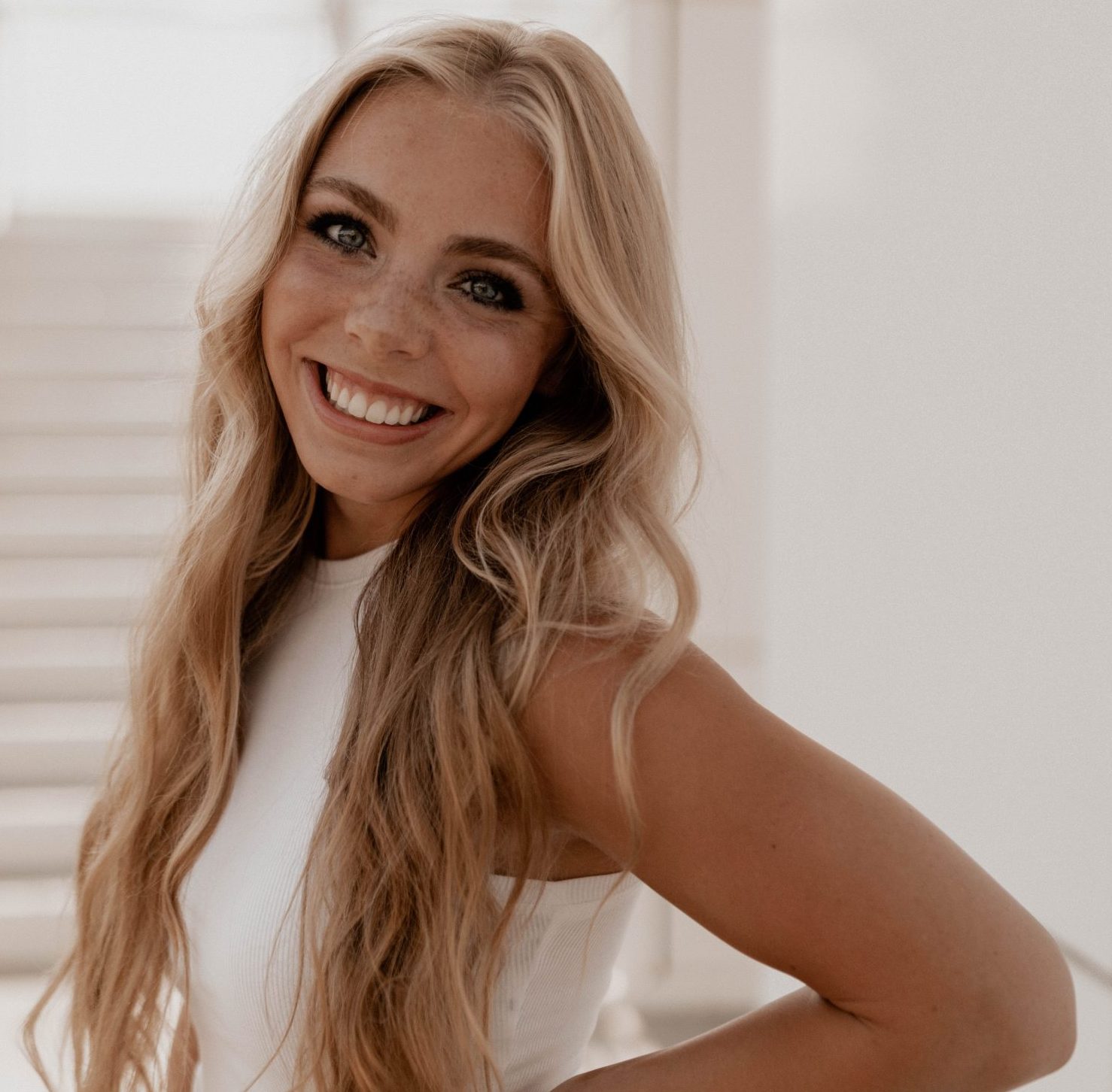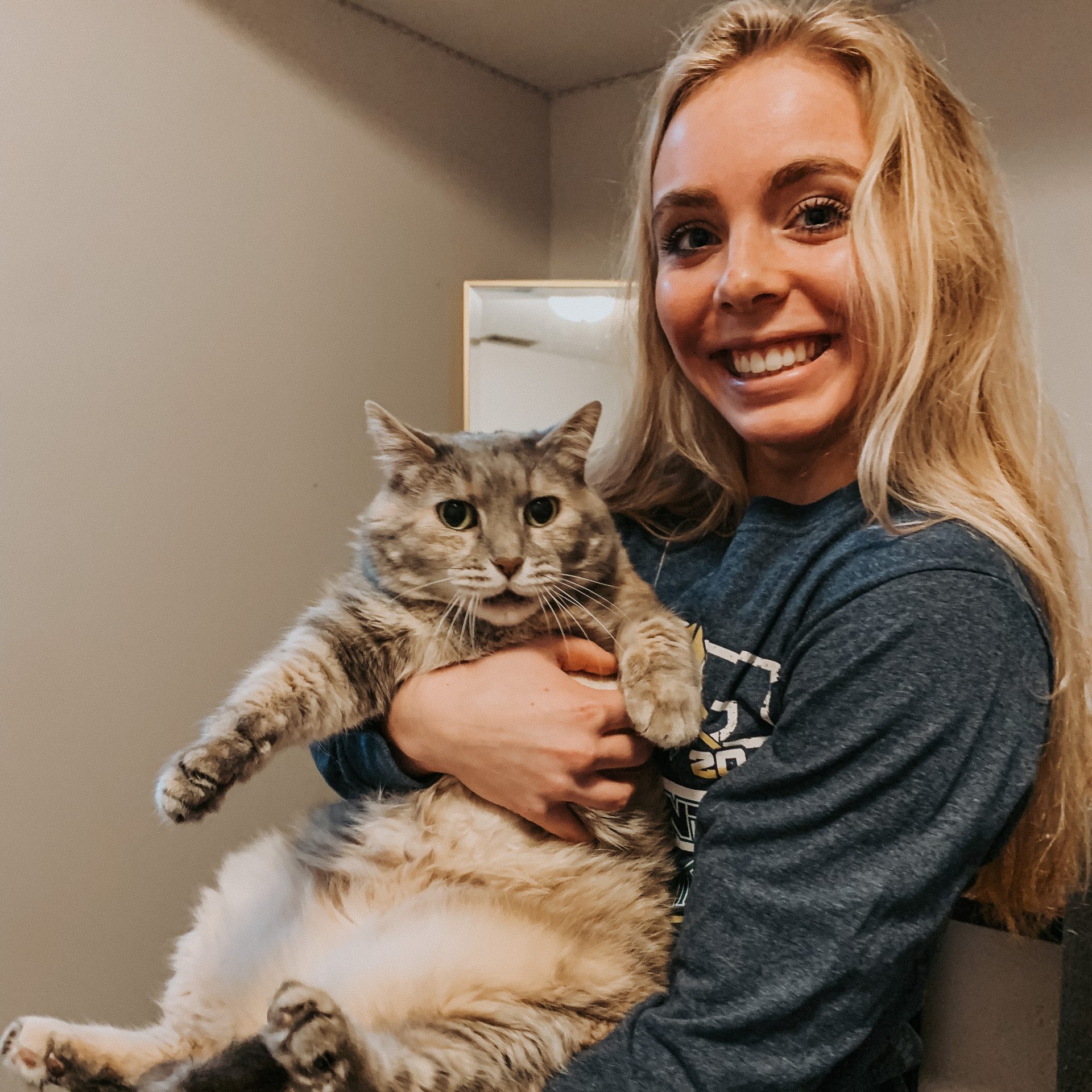 Isabella Cooley
Sales Representative
Growing up all around Nebraska, Isabella got to experience the state to its fullest. She has a passion for traveling and a dream to move to Hawaii someday. Currently living in Lincoln, she fills her free time with anything fitness related or eating sushi. She loves cats, and has a very fluffy and fat friend who keeps her company.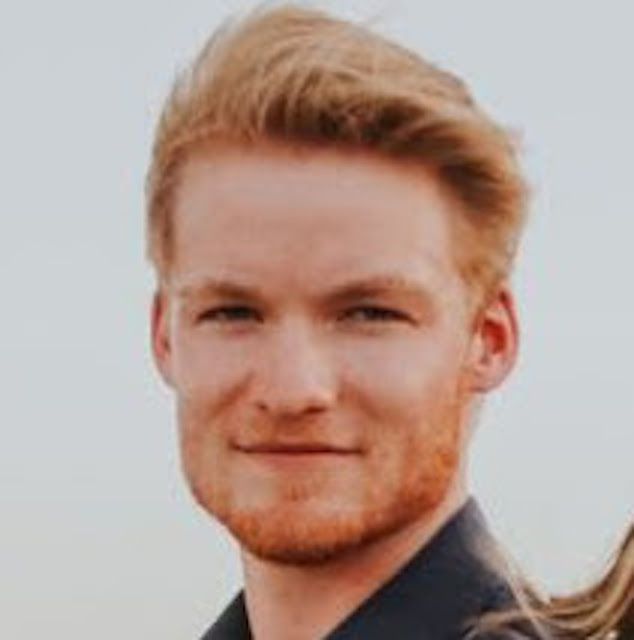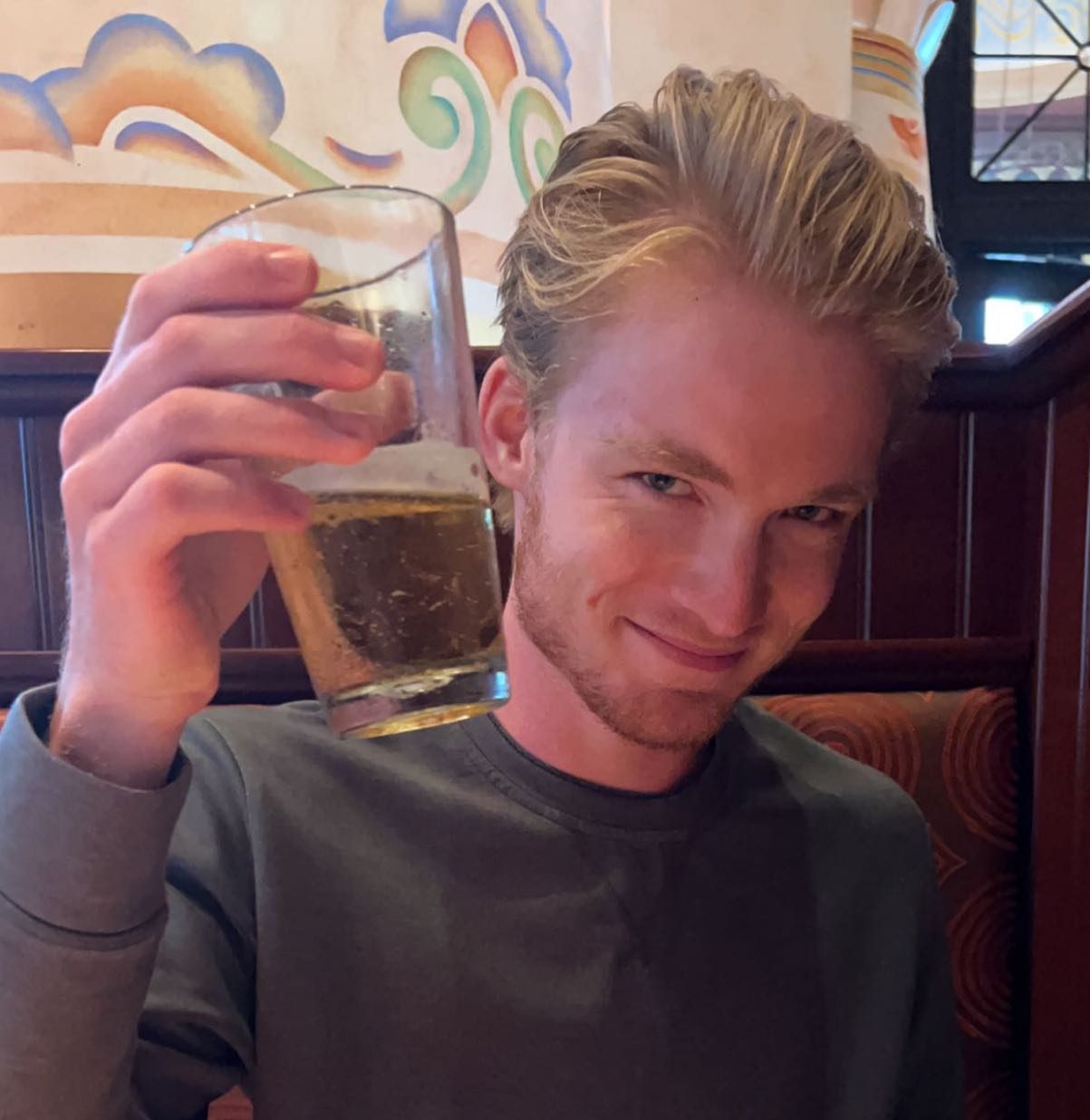 Jack Snyder
Sales Representative
Jack is a naturally born Michigander who now calls the great state of Nebraska home. He's competitive from the board game table to the soccer field . He loves writing, the great outdoors, trying new restaurants, and spending quality time with his family.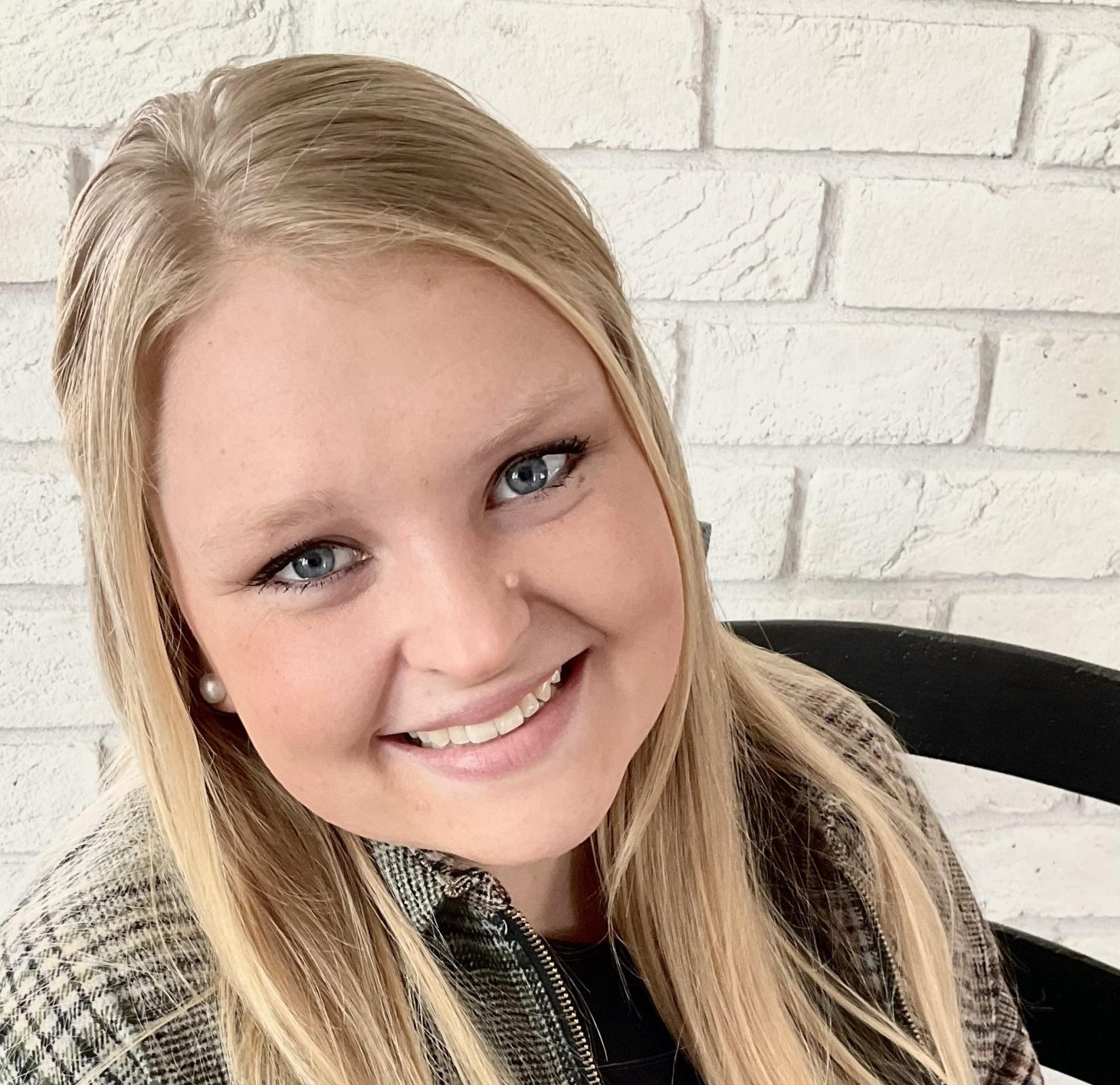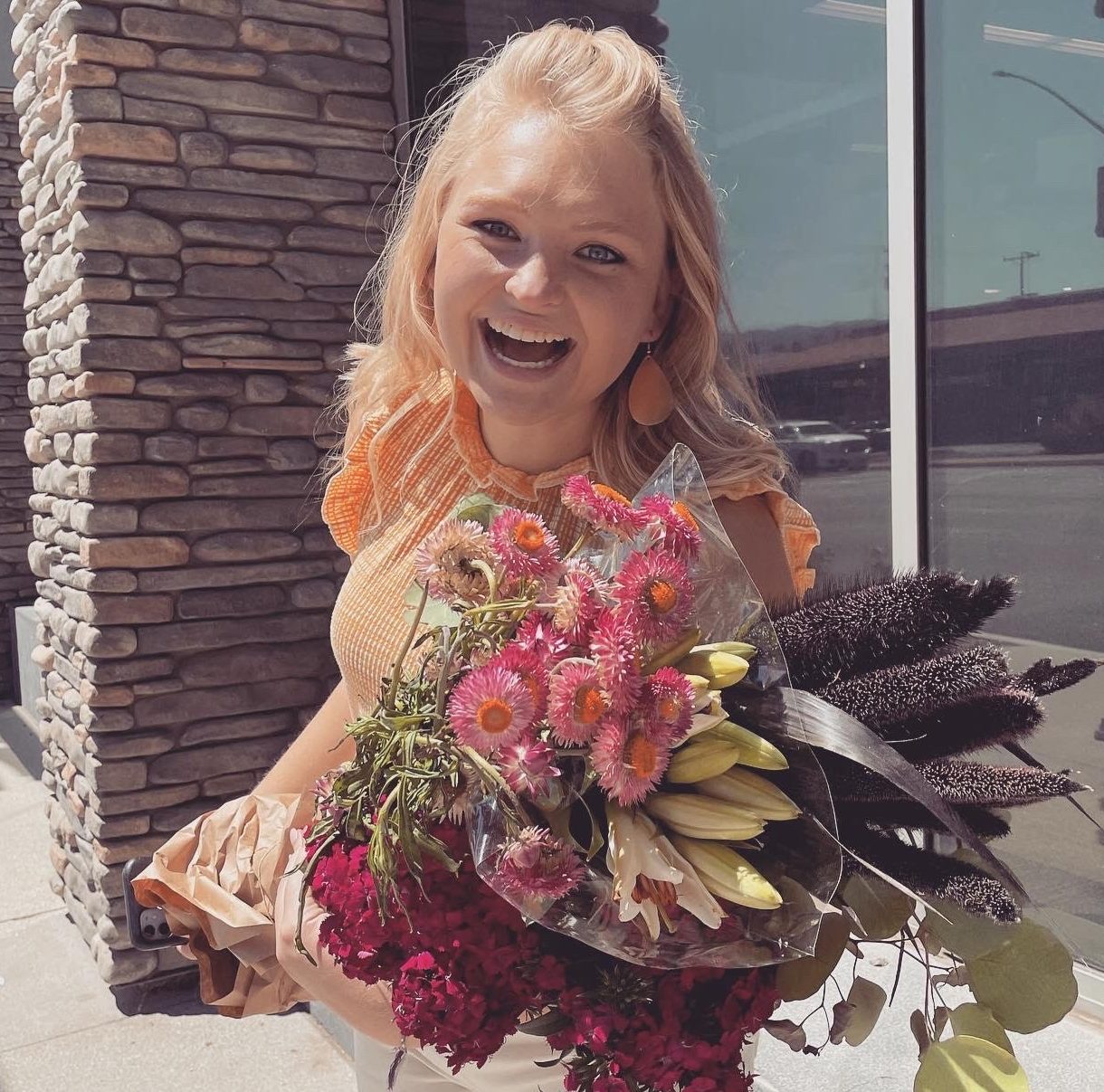 Taylor Swantek
Sales Representative
Taylor is a classic Nebraska farm girl who has a love for homegrown hospitality. Having lived on the west coast for a few years her love for the ocean, travel and new adventures has reached full capacity, and it attempts to take over any chance it gets. Playing guitar, photography and making new friends are some of her favorite pastimes. And, she firmly believes that the key to great conversations is a good cup of coffee!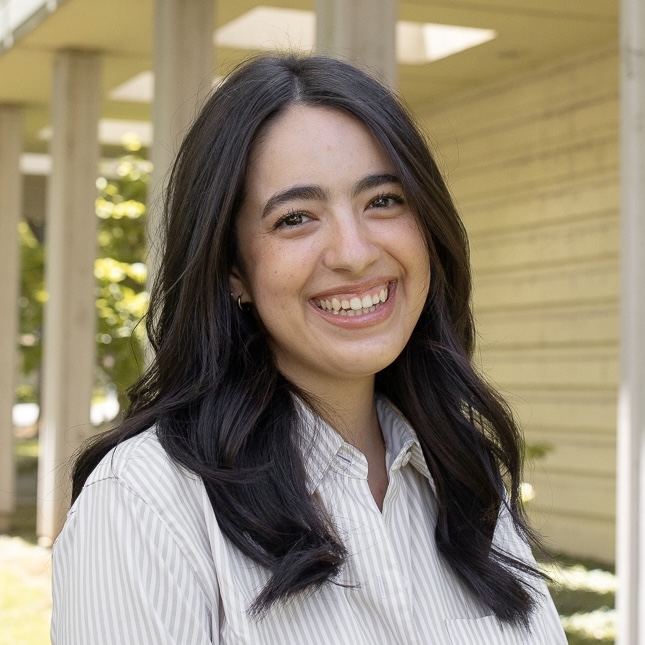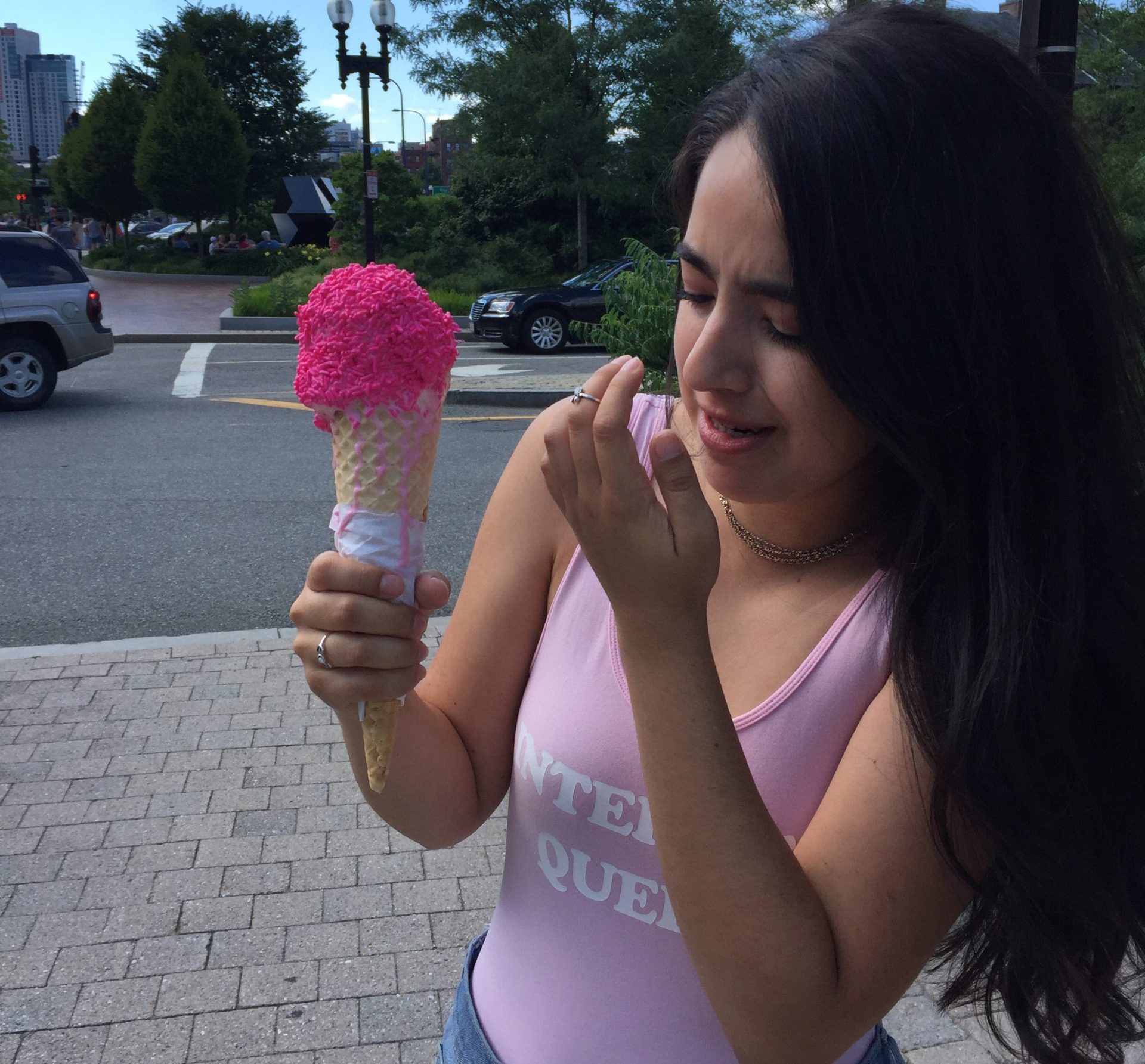 Oziel Nassif-Rico
Project Manager
Moving from California to New York was a big change, but one that Oziel has embraced! Channeling her love of traveling, she is excited to experience all the city has to offer. On the weekends you'll probably find her at an art museum or at home having a spa day. She enjoys matcha, pesto pasta, and chocolate chip cookies (but not with too many chocolate chips.)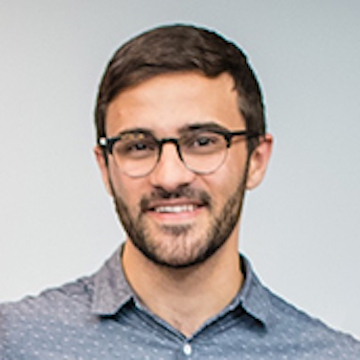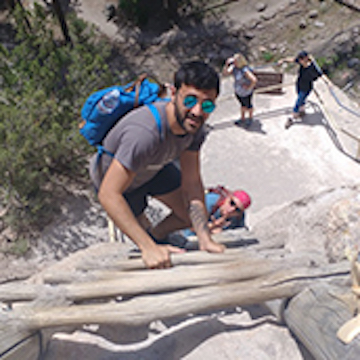 Sam Nabi
Front-end Developer
Sam is a sucker for live music and poetry. More often than not, you'll find him at an open mic night relaxing with friends. Sam has also been bitten by the travel bug, and with family members across 6 different countries he can always find a couch to crash on.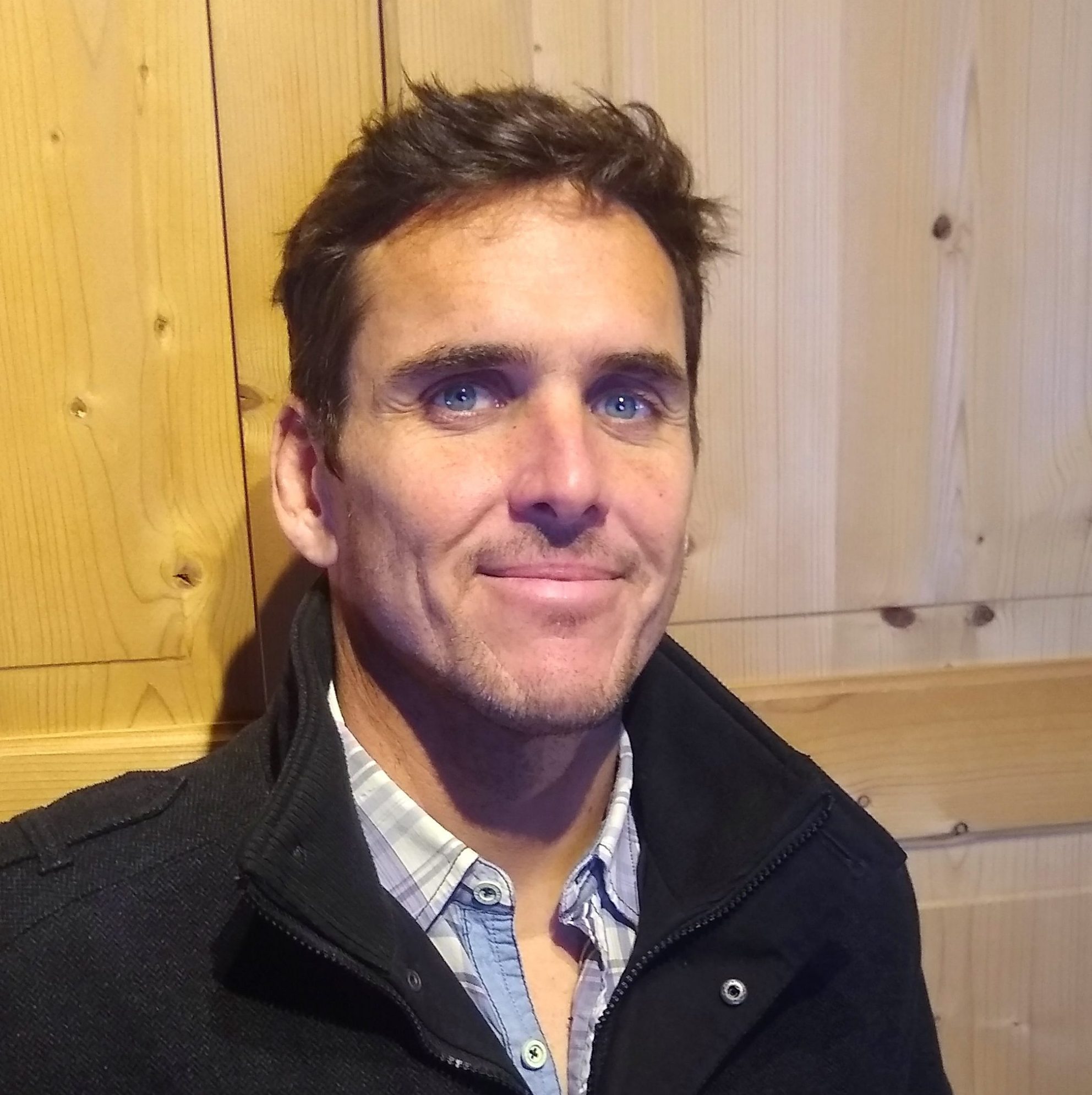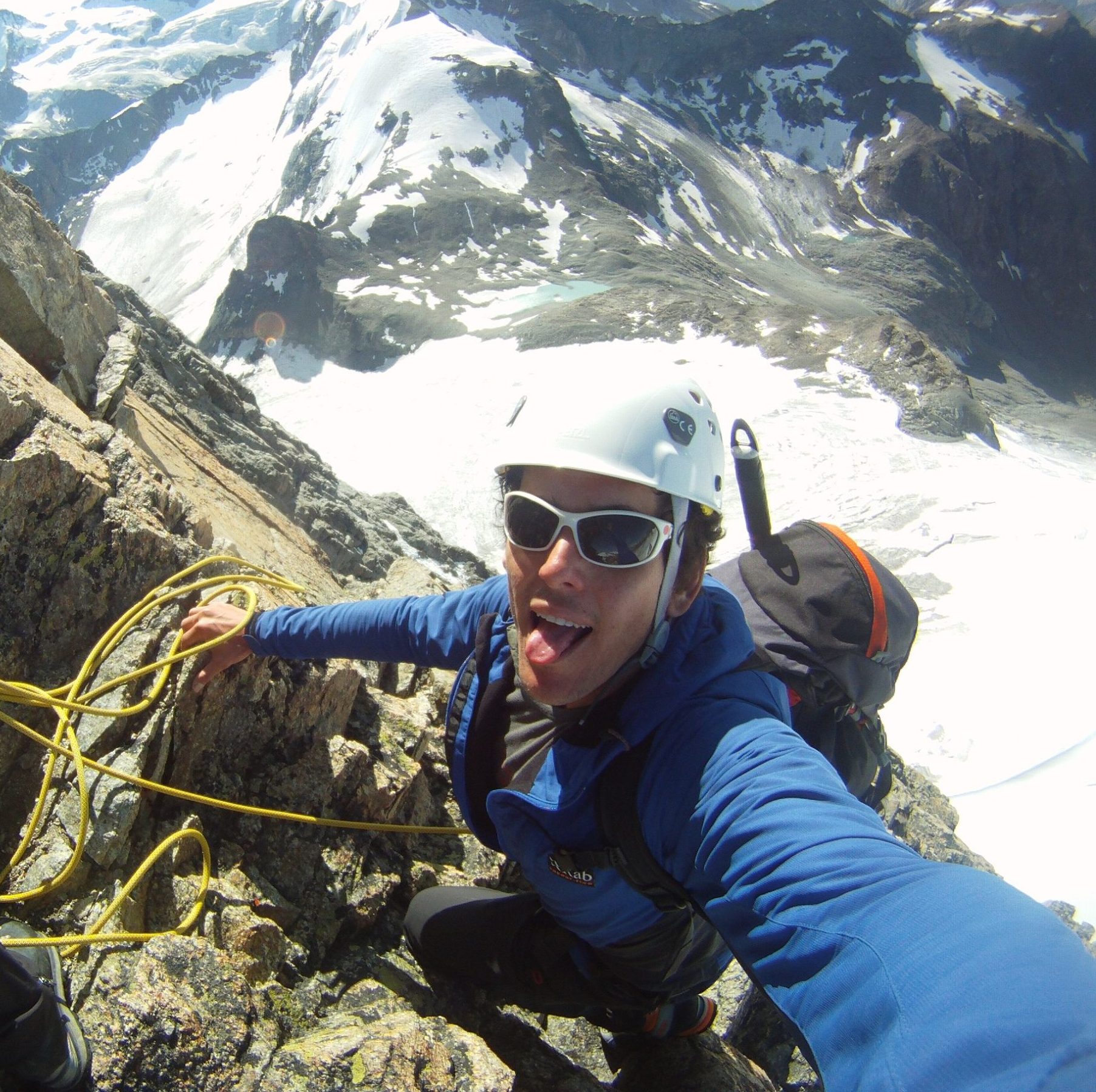 Wicus Willemse
Node Developer
After early life in Africa, Wicus lived and travelled widely. His passion for technology and the diversity of life, has led his professional career through varied industries like banking and finance, travel, digital media and the energy sector.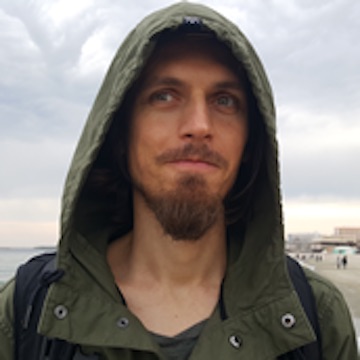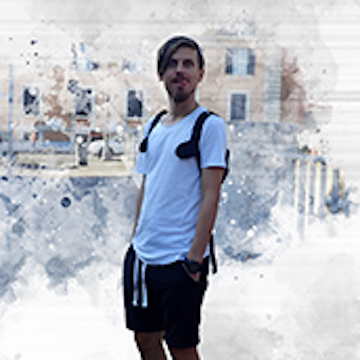 Paul Adrian
UI Designer
Paul has an engineering background and loves playing guitar -- so much so that he once considered a career as a full-time street performer. Paul's philosophy is "go big or go home" even when trying new things -- the first time he tried rollerblading, he ended up breaking his hand.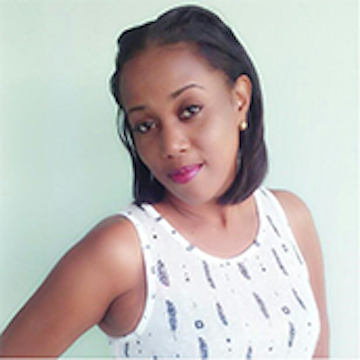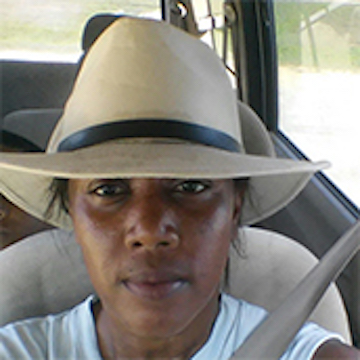 Kanya Clemetson
User Engagement
Kanya enjoys spending most her free time making the most of the outdoors, especially when it's nice out. She gardens for relaxation, freestyle dives for exercise, and never misses a bird hunting season. For Kanya, crabbing is a must every June through August.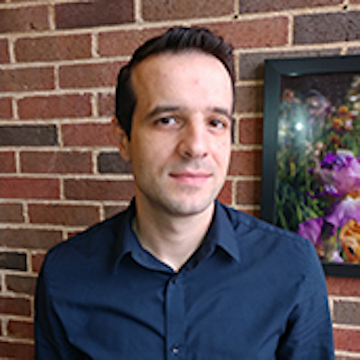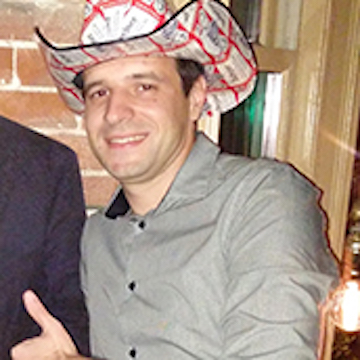 Daniel Radut
Back-end Developer
Even though Daniel grew up in the heart of Transylvania, he now calls the US his home. Daniel's hobbies include programming, playing soccer and snowboarding -- it's impossible for him to pick a favorite. Daniel enjoys traveling with his family and the memories they make on each of their trips together.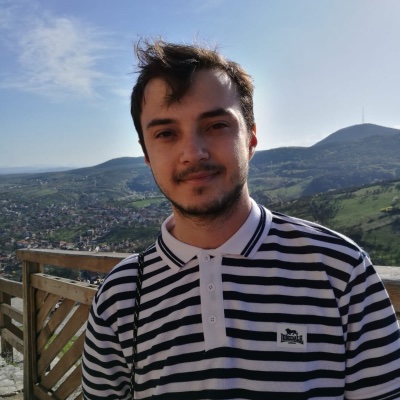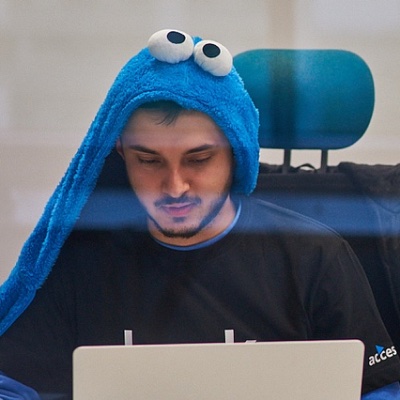 Alin Simoc
Front-end Developer
Alin is a software engineer who is passionate about technology and visual arts. His first encounter with programming occurred at the age of 12, when he and a friend worked on a Super Mario clone (he's been hooked ever since). In his free time, Alin enjoys going out in nature and trying new foods.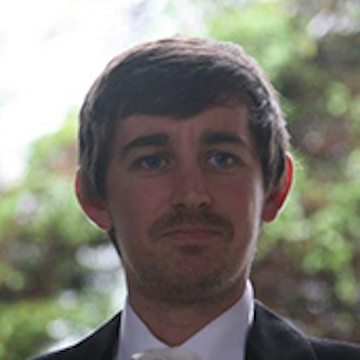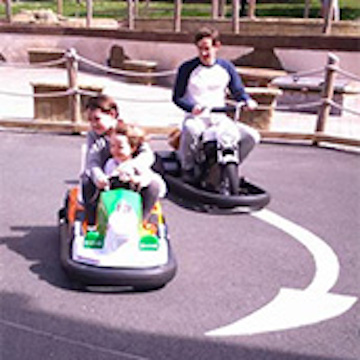 Peter Hannon
Back-end Developer
Pete loves being a part of exciting tech projects and watching them flourish. In his spare time, he enjoys camping in the wild and helping his kids with their math homework. Pete is always on the lookout for a chess partner.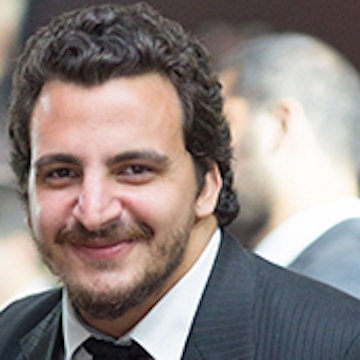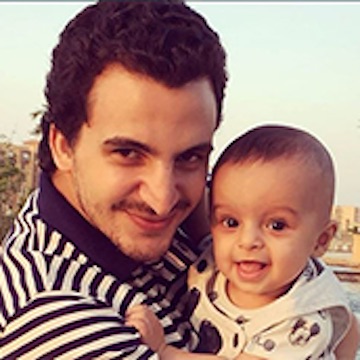 Mohamed Saladin
Operations
Mohamed previously worked as an IT manager at Orange and in marketing at Google. He was born in Egypt, is addicted to pizza and soccer, and is totally consumed by wanderlust. In his free time, Mohamed studies chocolate-loving countries and plans his next trips (whether taking them or not is another story).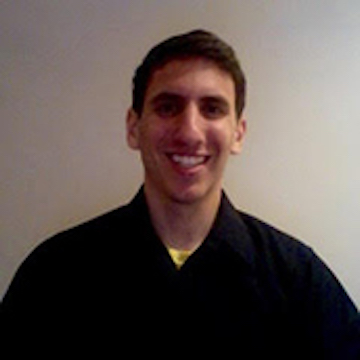 Kurt Jensen
App Developer
Growing up in Ann Arbor and having studied computer science at the University of Michigan has made Kurt a Wolverines fan for life -- you can find him cheering on his beloved team every Saturday in the fall without fail. When he's not coding or listening to podcasts, Kurt is most likely outside exploring or golfing somewhere trying to break 80.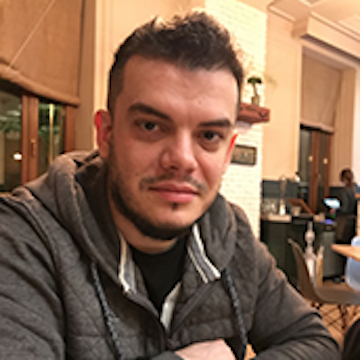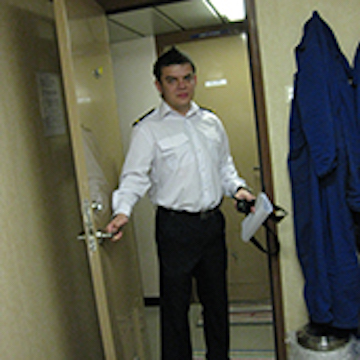 Constantin Stan
Platform Developer
Constantin is a technology enthusiast who has a passion for all things nutrition and fitness. Ask him anything about counting macros or hitting the gym, and you won't regret it. Most nights, you can usually find Constantin working out.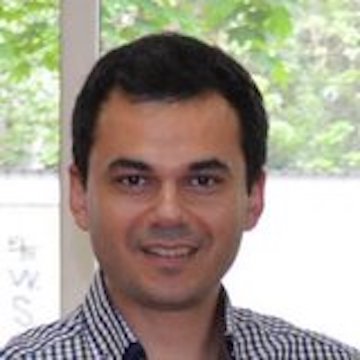 Dragan Zahariev
Back-end Developer
Dragan grew up in a small country in Europe called Macedonia. He's always eager to explore new tech challenges and solutions. Dragan has over a decade of experience with web technologies, but admits AI and machine learning are still his Achilles heel (don't worry, he's learning).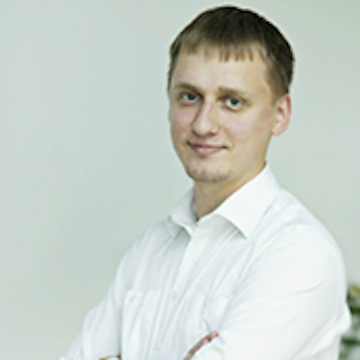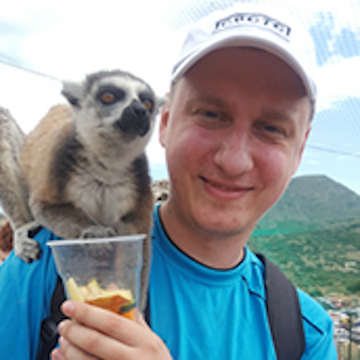 Arminas Zukauskas
Node Developer
Arminas was born in Lithuania and studied computer science in Vilnius. He has over a decade of experience as a developer building websites from scratch. When he's not hiding behind three different computer screens, Arminas enjoys traveling to small countryside towns with his family.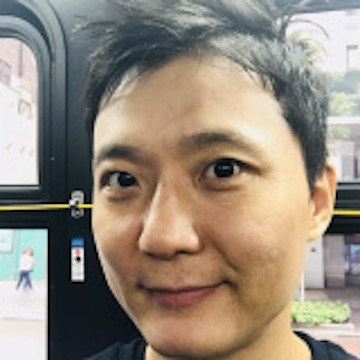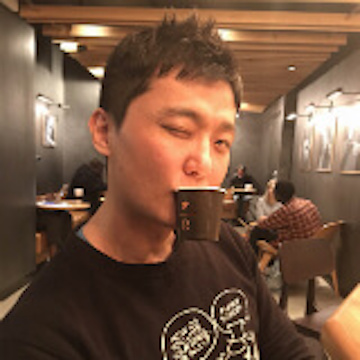 Justin Jo
Translator
Infused with inquisitive blood, Justin is always on the lookout for the unexpected. He loves to indulge his curiosity by reading, conversing and roaming around the city. A lover of life, Justin believes in living it to the fullest and holding nothing back.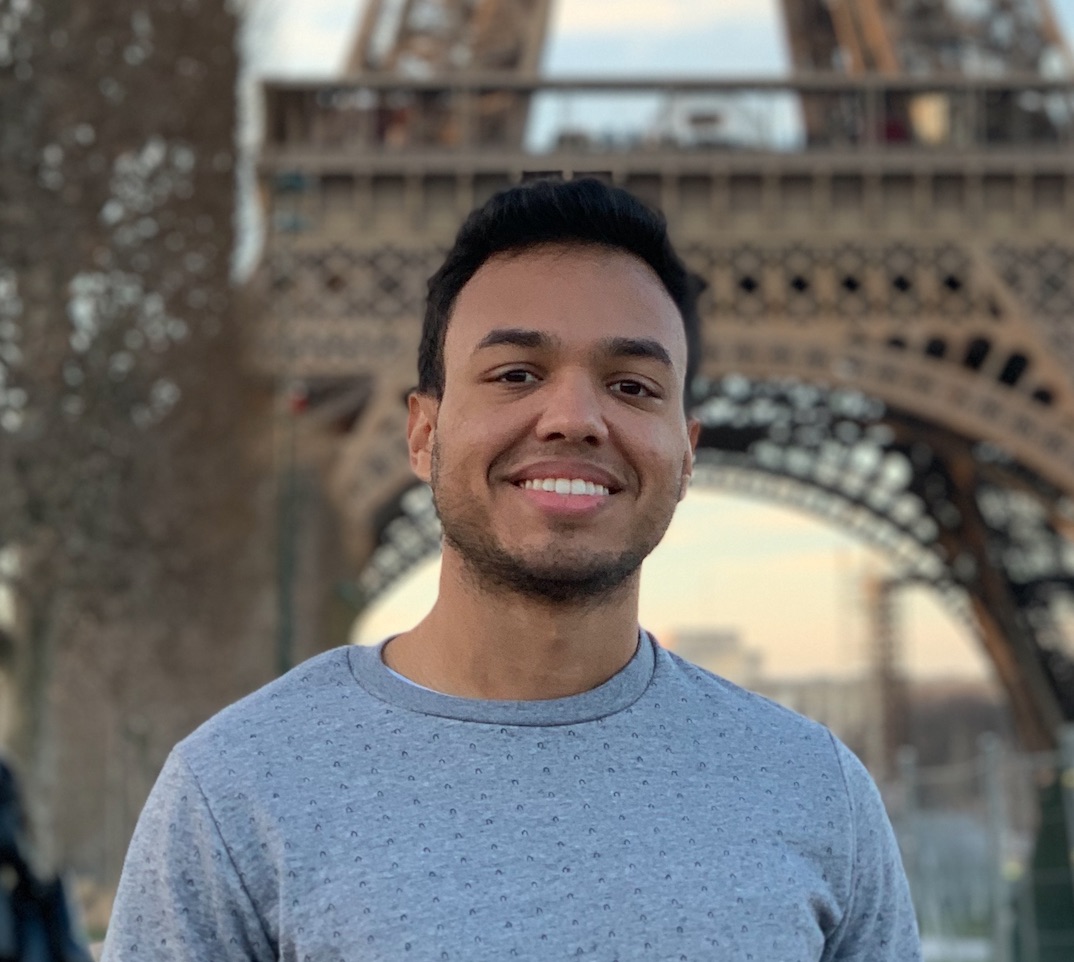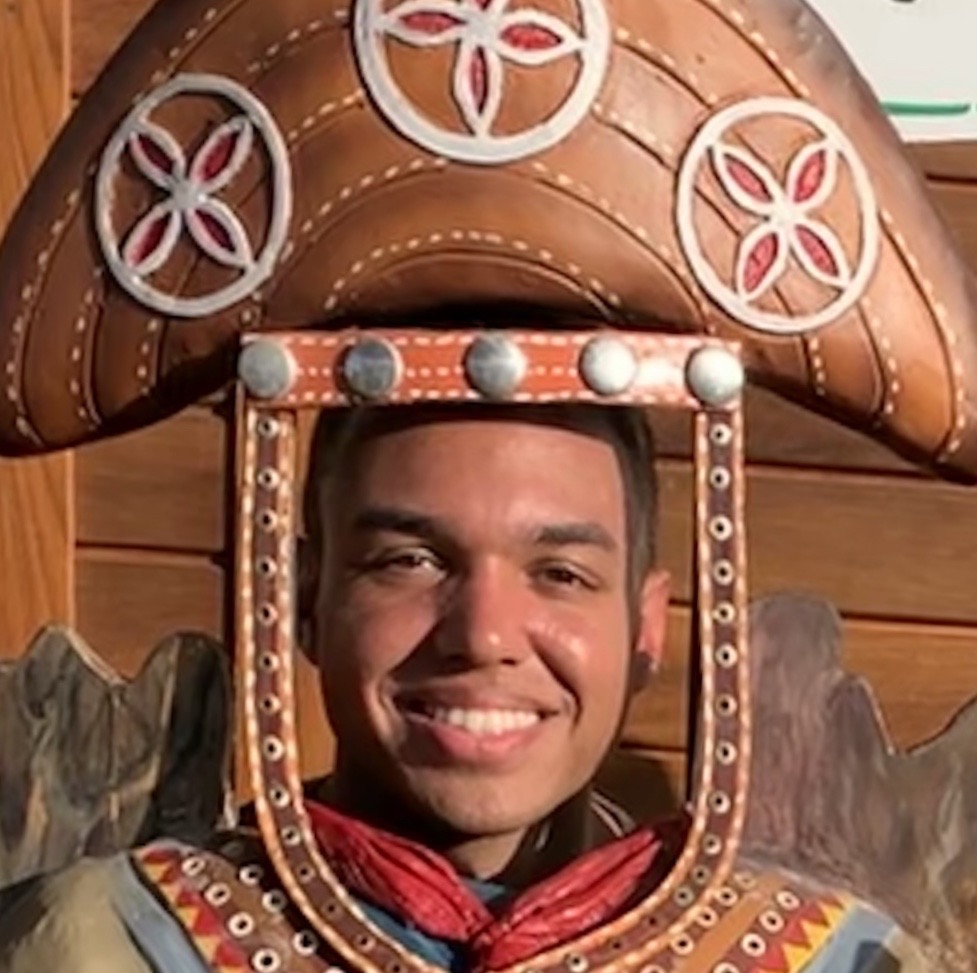 Kris Guzman
React Developer
A Jersey boy who ended up living in Rio de Janeiro, Brazil, Kris has watched too many episodes of "Anthony Bourdain: Parts Unknown". Eat and travel has been his motto for the past year, and he hopes to continue living by it in the future.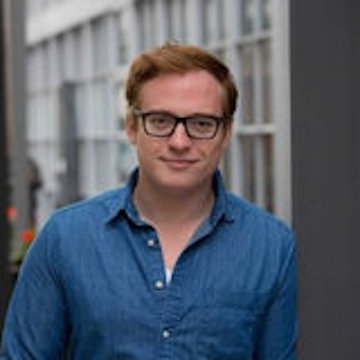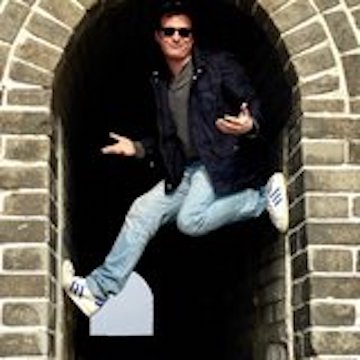 Jay Jodway
Minibet
Jay has worked in the technology sector as an investment banker and product manager. He has built top-grossing apps in several places around the world (including Silicon Valley and Beijing), with a focus on mobile gaming and online entertainment. Jay is both a loyal Detroit sports fan and Spartan for life.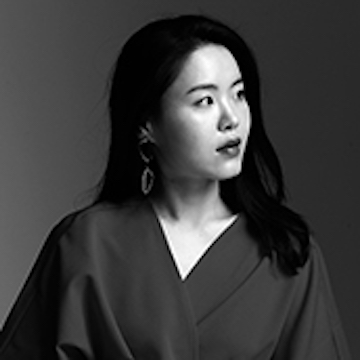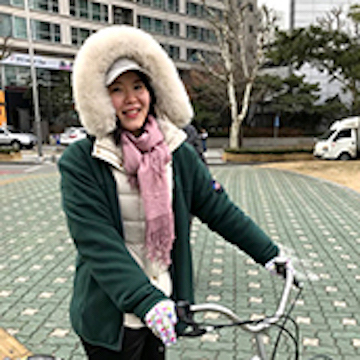 Sejina Yang
Translator
Sejina is a vegetarian whose guilty pleasures include Kit Kats and Coke Zero. She enjoys playing chef in the kitchen by creating her own recipes, and trying impressively packaged snacks. Sejina is passionate about beauty products and enjoys sharing new finds with her friends and family.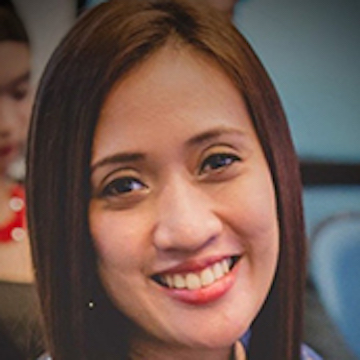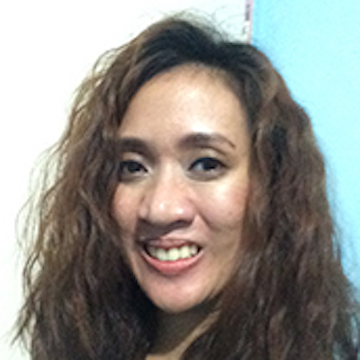 Naomi Pacoli
User Engagement
If you're ever caught in a game of hide-and-seek with Naomi, count on finding her somewhere sunny and sandy. She loves the beach and the outdoors. Naomi has worked as a teacher and enjoys spending time with her family.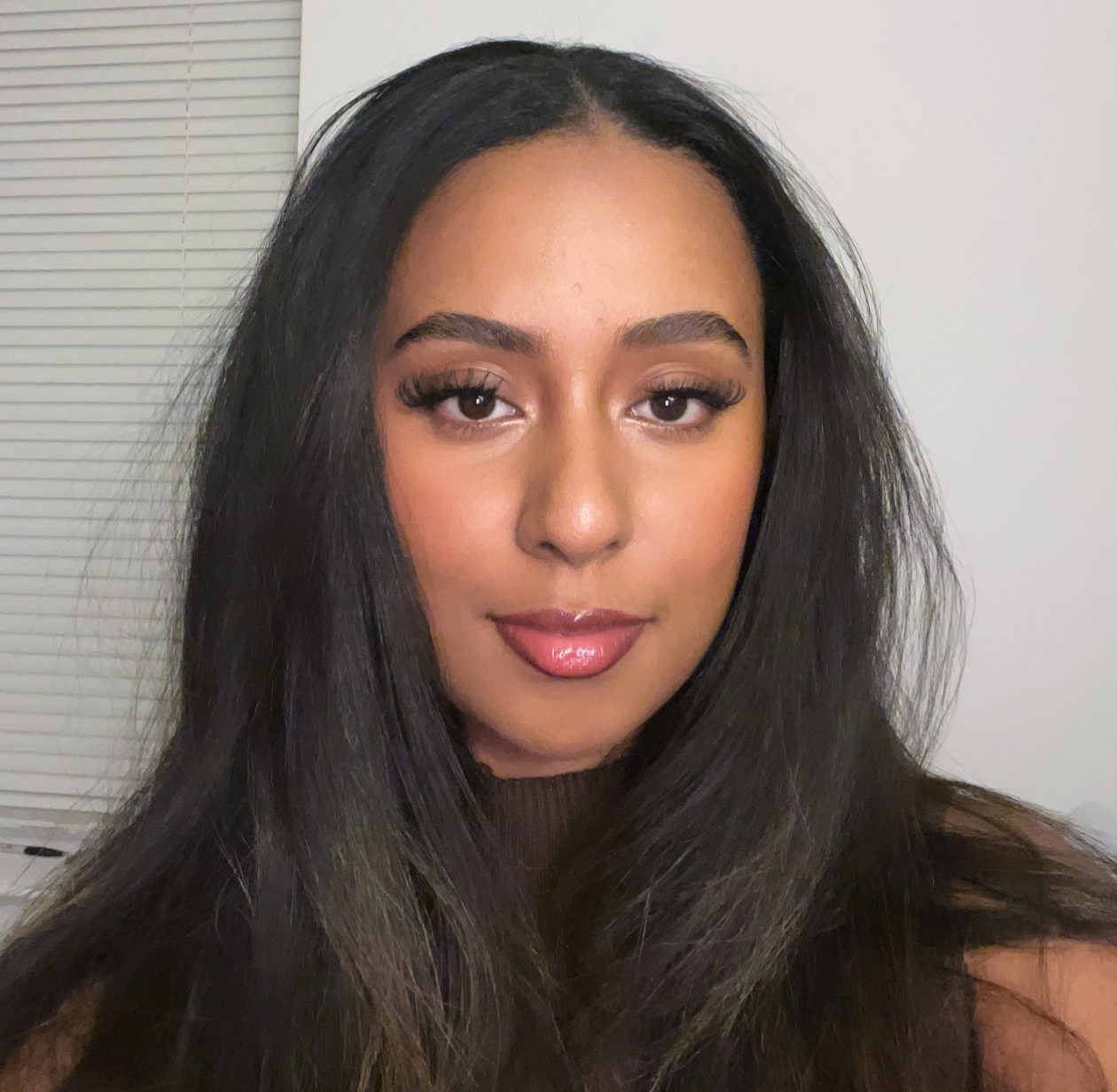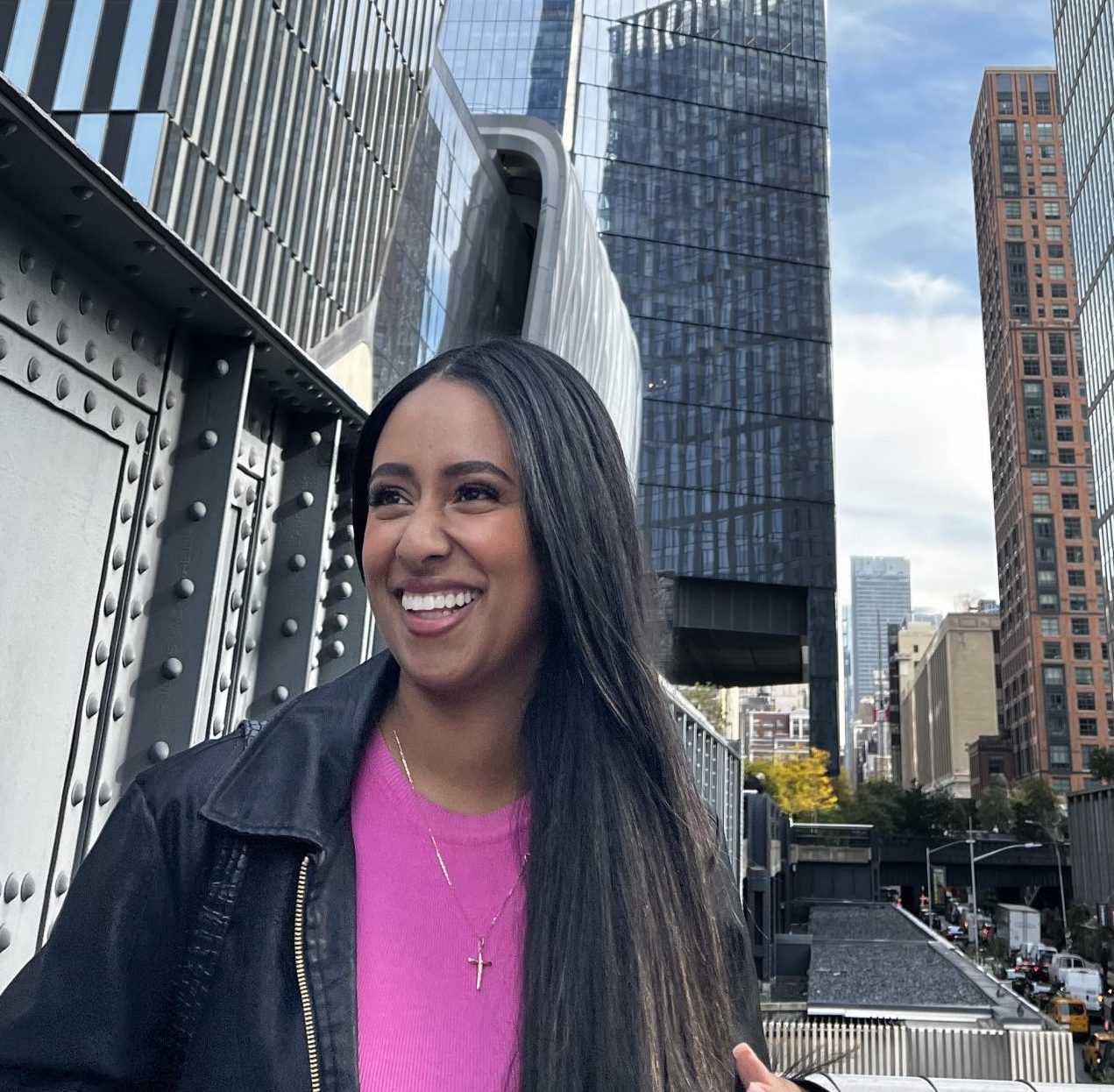 Hermela Abraham
Administrative Support
Hermela grew up in the desert state of Arizona. She loves to be around friends, meet new people, cook and travel often, with the hopes of traveling to every continent one day. With the passion she has for helping others, Hermela started her career to do just that.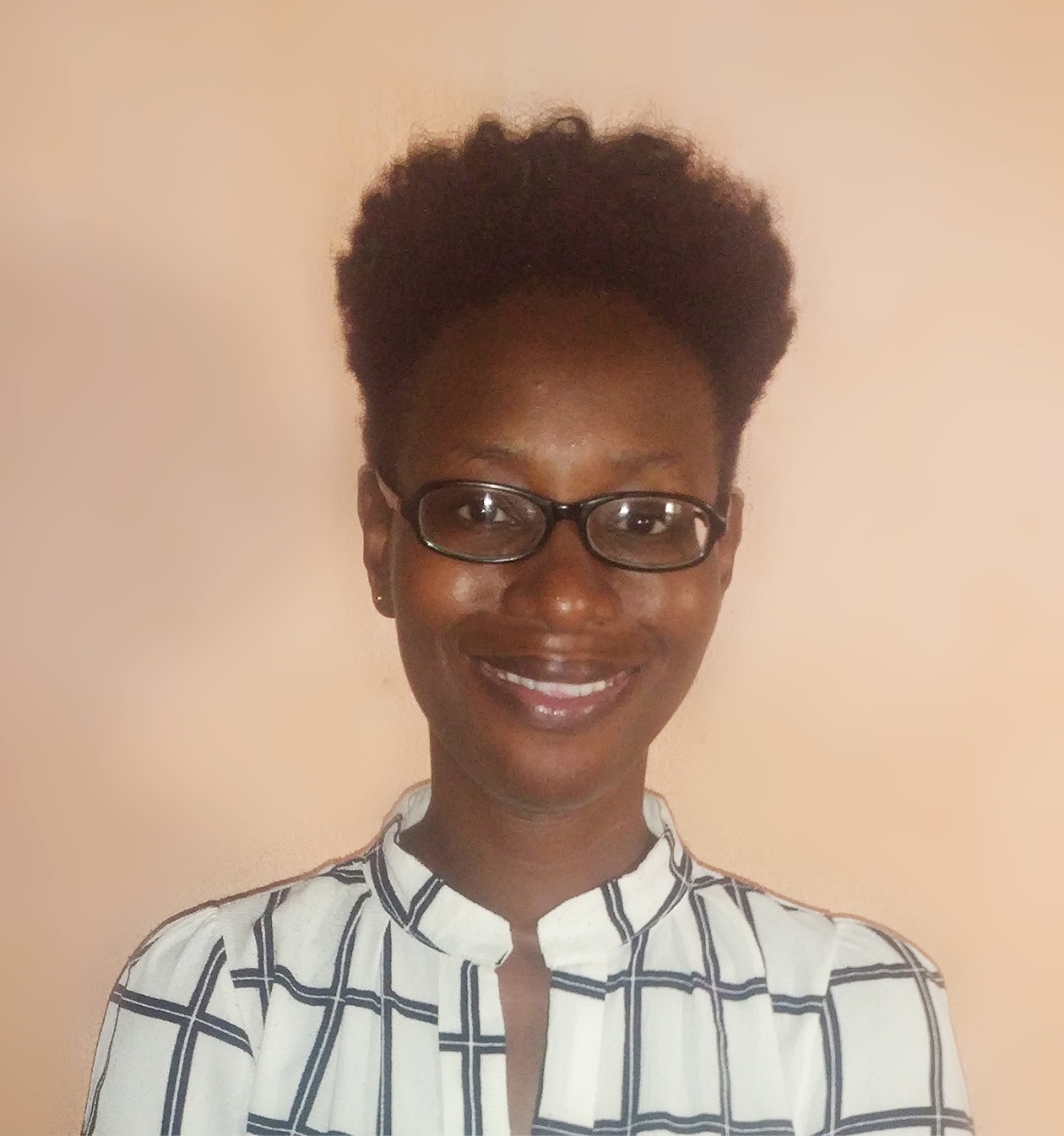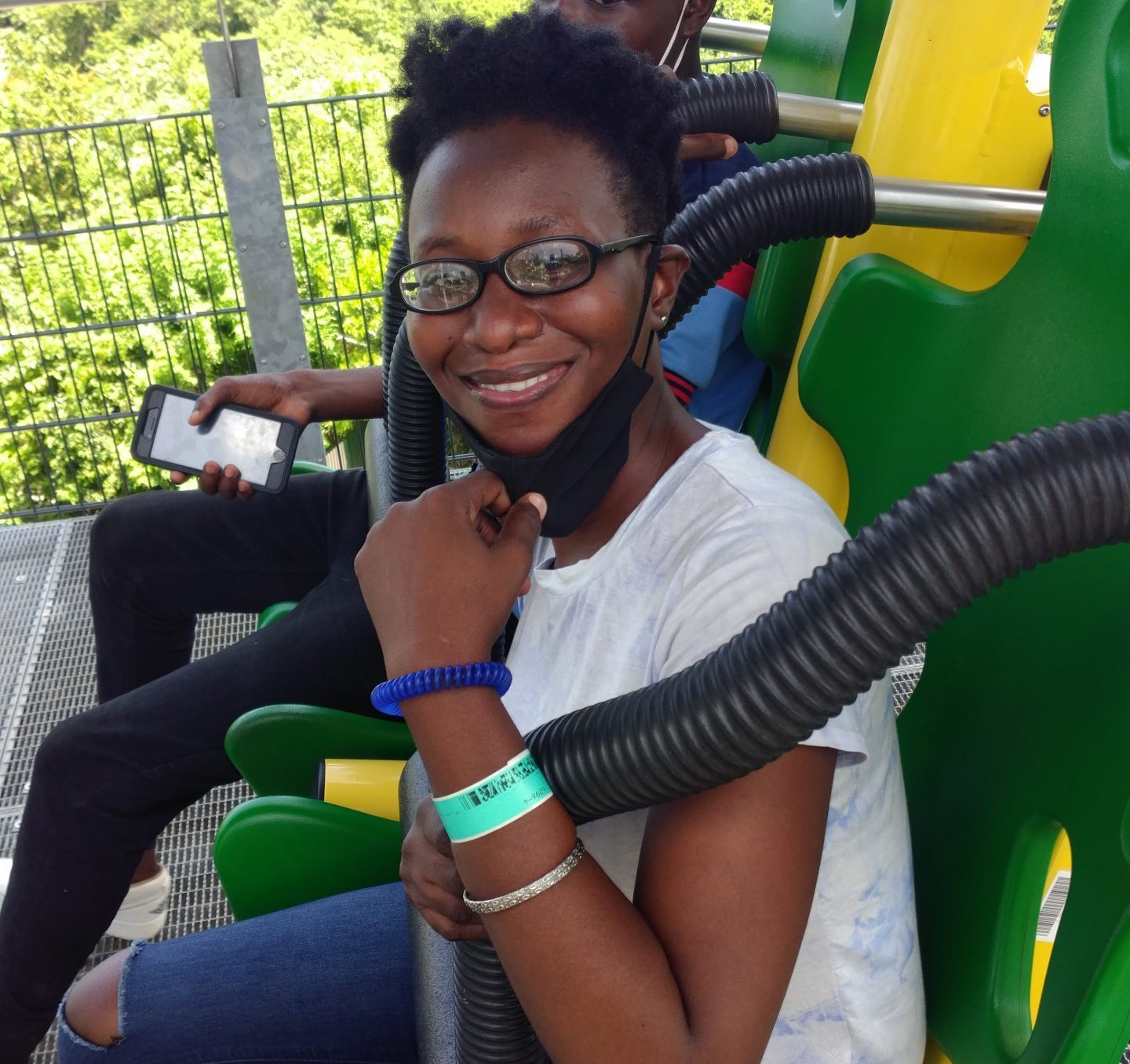 Rennae Davis
Administrative Support
If she hadn't discovered a passion for helping people through customer support, Rennae would have pursued a career as a Social Anthropologist. She's deeply fascinated by the human experience, and thinks there's so much to be learned through exploration of our socio-cultural similarities and differences. She's also an avid K-Pop fan and has been since she first listened to Big Bang's Fantastic Baby in 2012.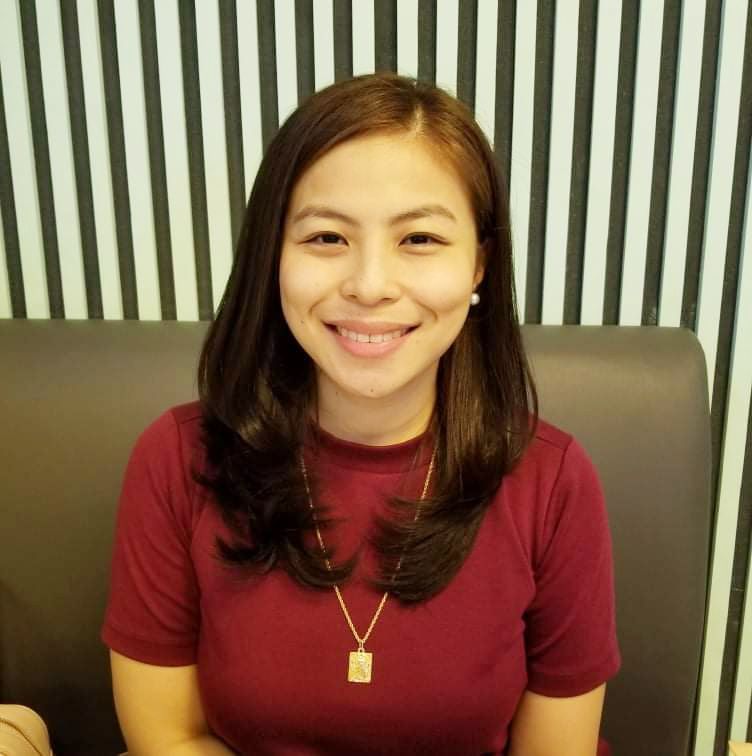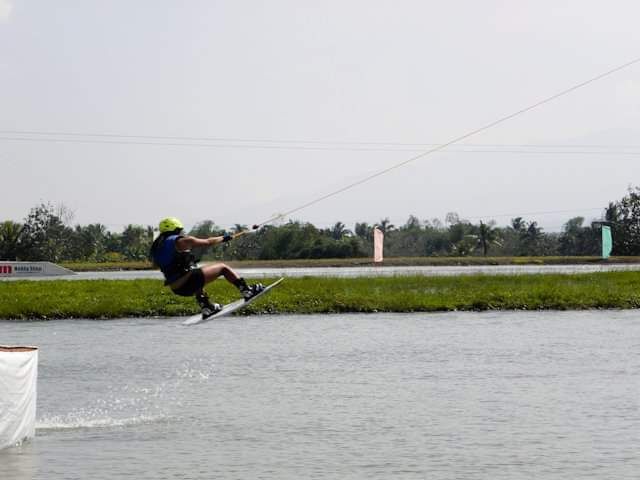 Nicole Cuison
Quality Assurance
Though she never pursued a Nursing career, Nicole has always been a sucker for helping people. She may be the smallest in the family but known to have the biggest heart. This - and her huge relationship with food and love for travel.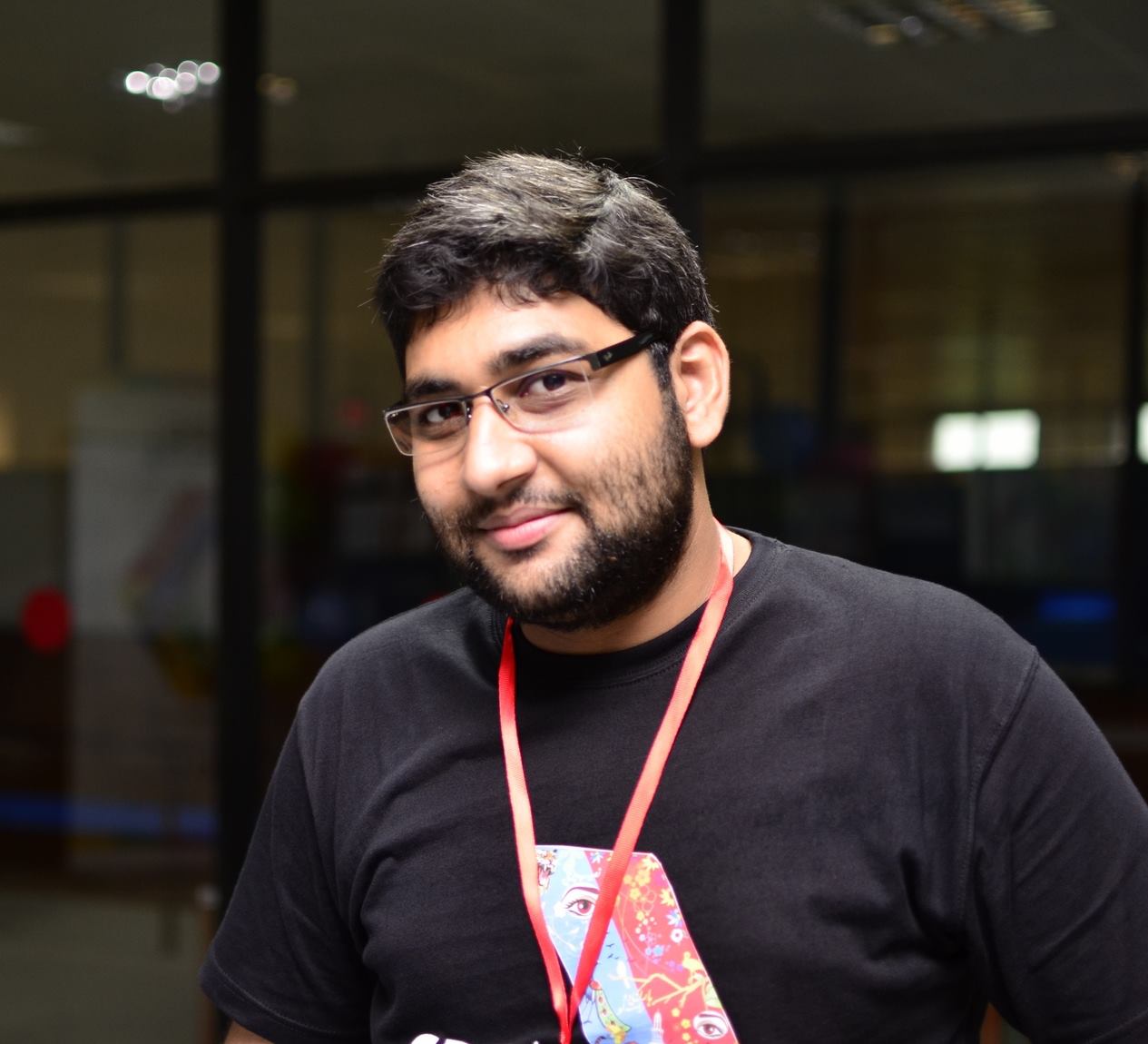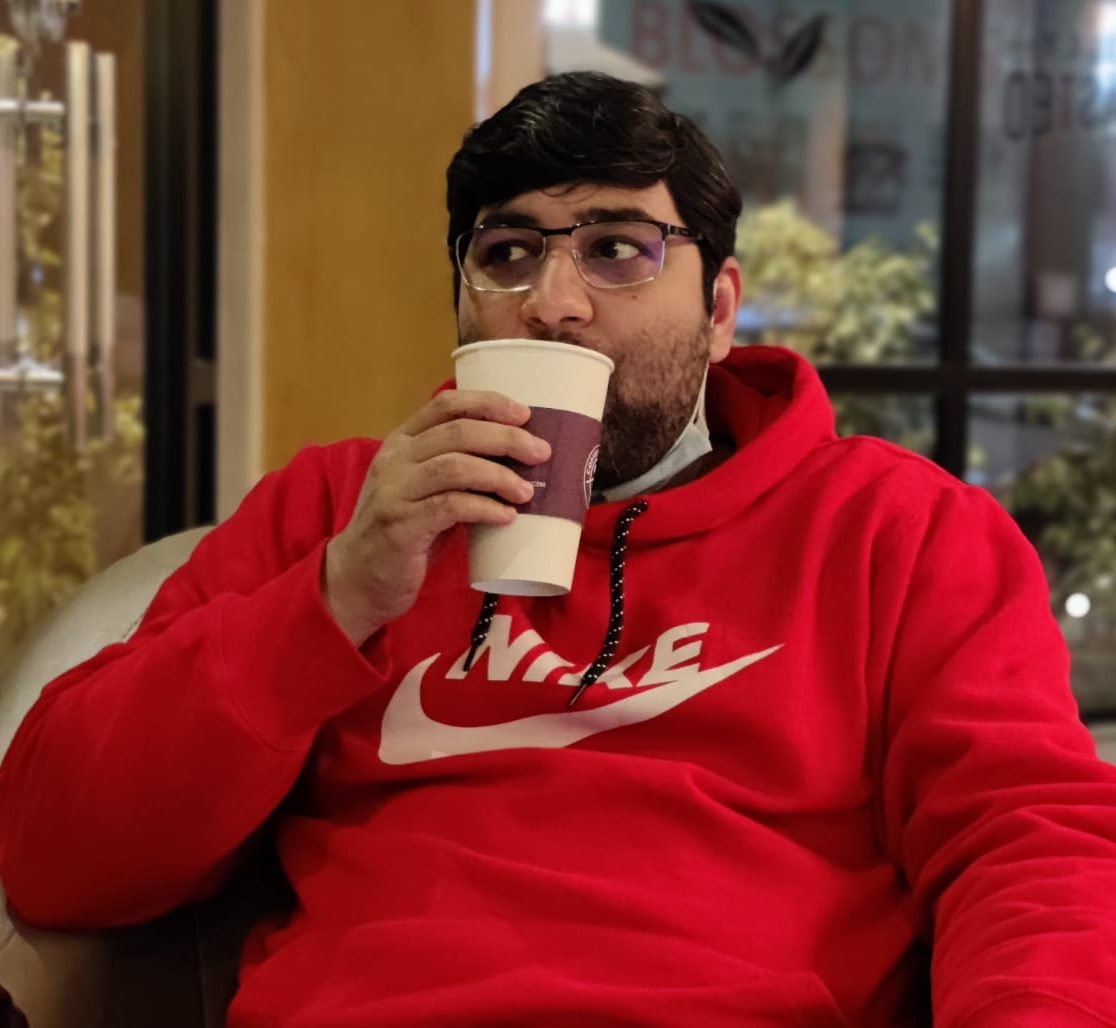 Saad Khan
Quality Assurance
Saad can talk about video games and gadgets for hours and he's always looking for mind-bending sci-fi movies that recalibrate his brain. It comes as no surprise that when he's not working, Saad can be found playing video games or running his tech YouTube channel (just for fun!). However, it's not all techy with Saad! He also loves learning about historical events from around the world.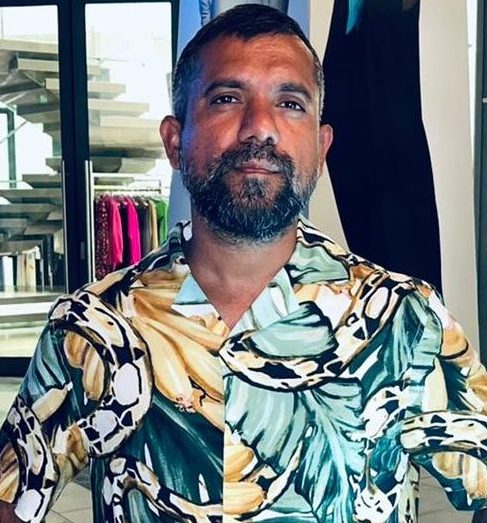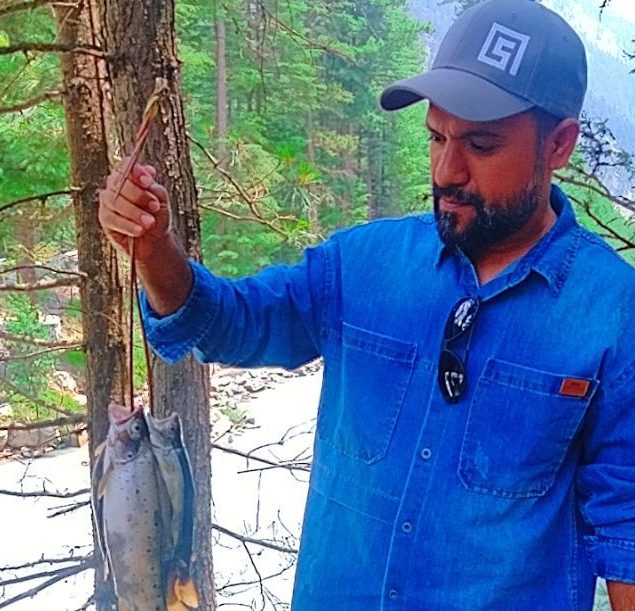 Zuhaib Ahmed
Quality Assurance
Born and raised in Sukkur, Pakistan, Zuhaib believes in the simplicity of life and finds happiness in little things. He loves cooking, traveling, and spending time with his wife and two beautiful daughters.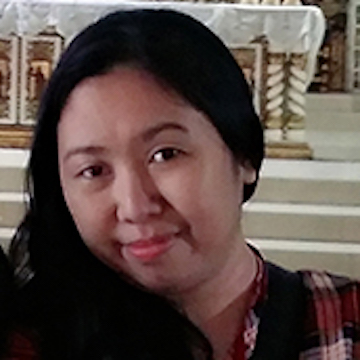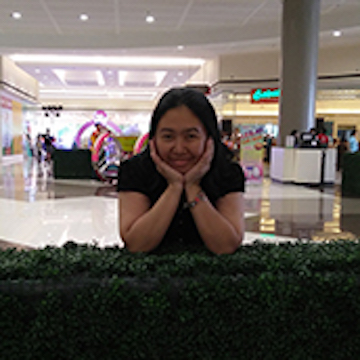 Sheila Marcos
Operations
Sheila has had a passion for arts and crafts from a young age (part of that may be because she got A's on all of her art assignments in school). Now, she enjoys spending time with her family, reading, cooking and watching movies.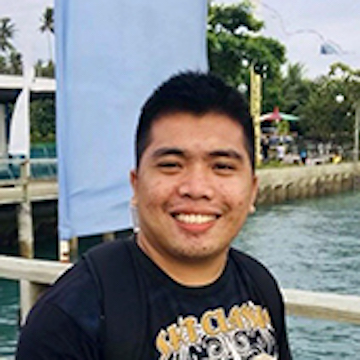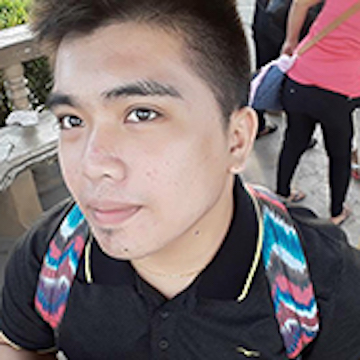 Dennis Jumangit
Operations
Dennis was born in Davao City, home to the highest peak in the Philippines. When he isn't playing volleyball -- his favorite sport -- Dennis enjoys dreaming up different stories, and eventually wants to write a novel. His foolproof trick for remembering things is to make songs about them.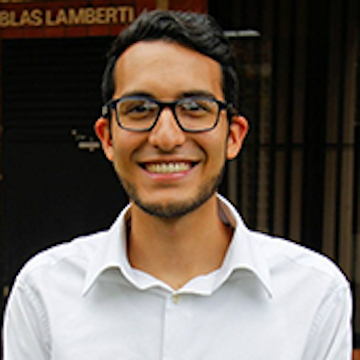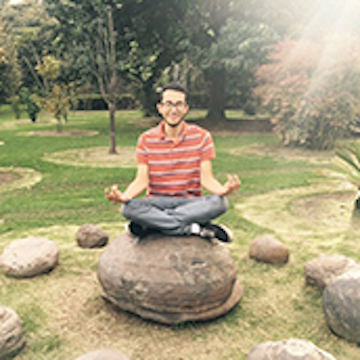 Robert Molina
Researcher
Originally from Venezuela, Robert dreams of one day traveling the world. In the meantime, he settles for meeting visitors from his own country and showing them around town. Robert loves learning new languages, but he's only fluent in English -- for now.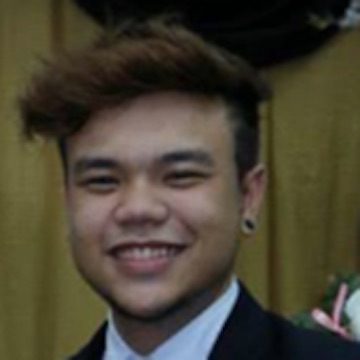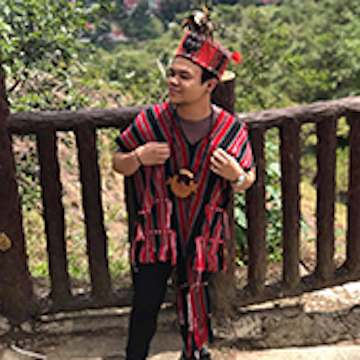 CJ Charvet
User Engagement
CJ considers himself a Filipino music enthusiast -- more often than not, you can find him playing the guitar or writing a song. He also sings and plays piano, bass and drums. When he isn't working on his music, CJ loves to travel.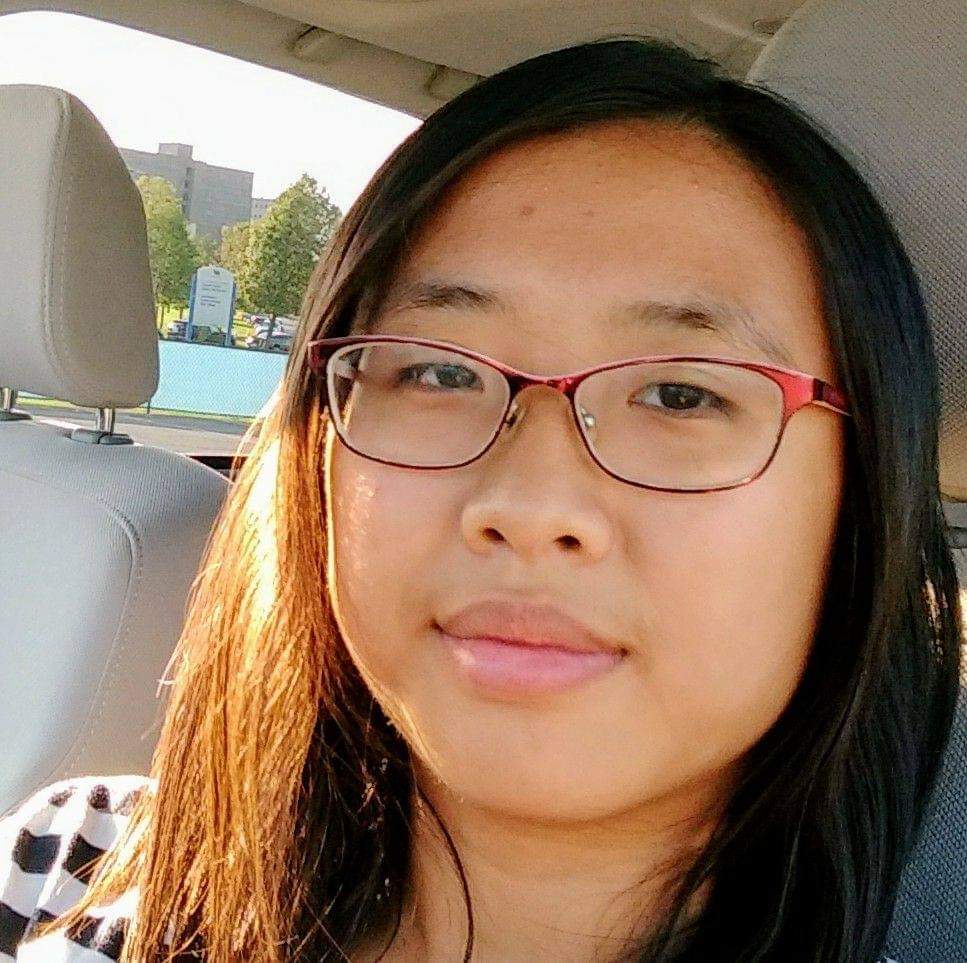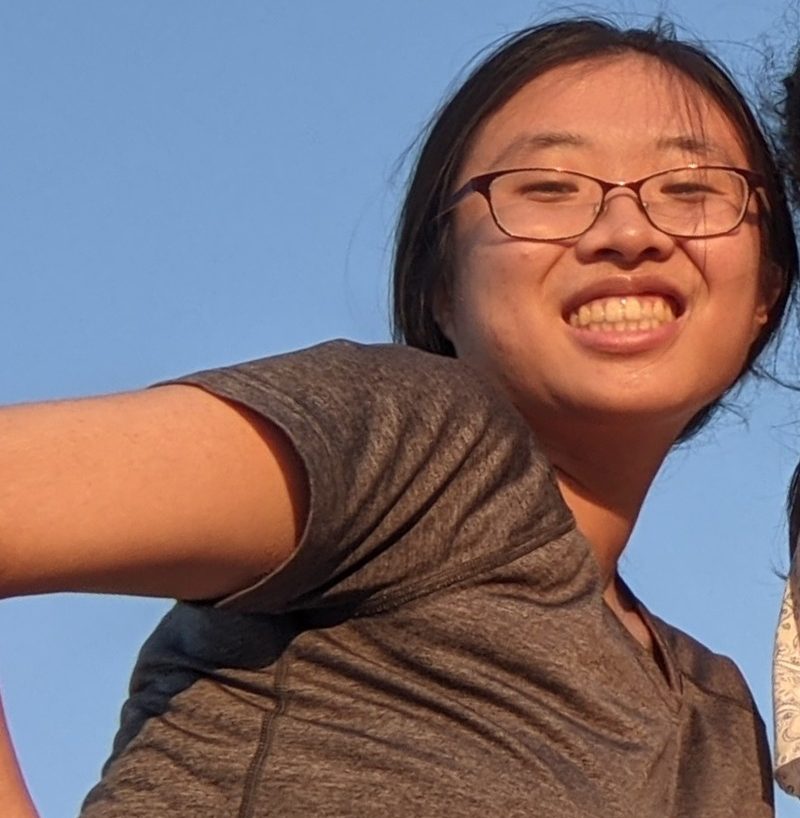 Shijia Zheng
Front-end Developer
Shijia is always looking to get her hands on a good story to enjoy. She spends her free time both consuming and creating narratives whether it's through books, comics, TV shows, movies, or table-top roleplaying games. She hopes to encounter new experiences for new inspirations.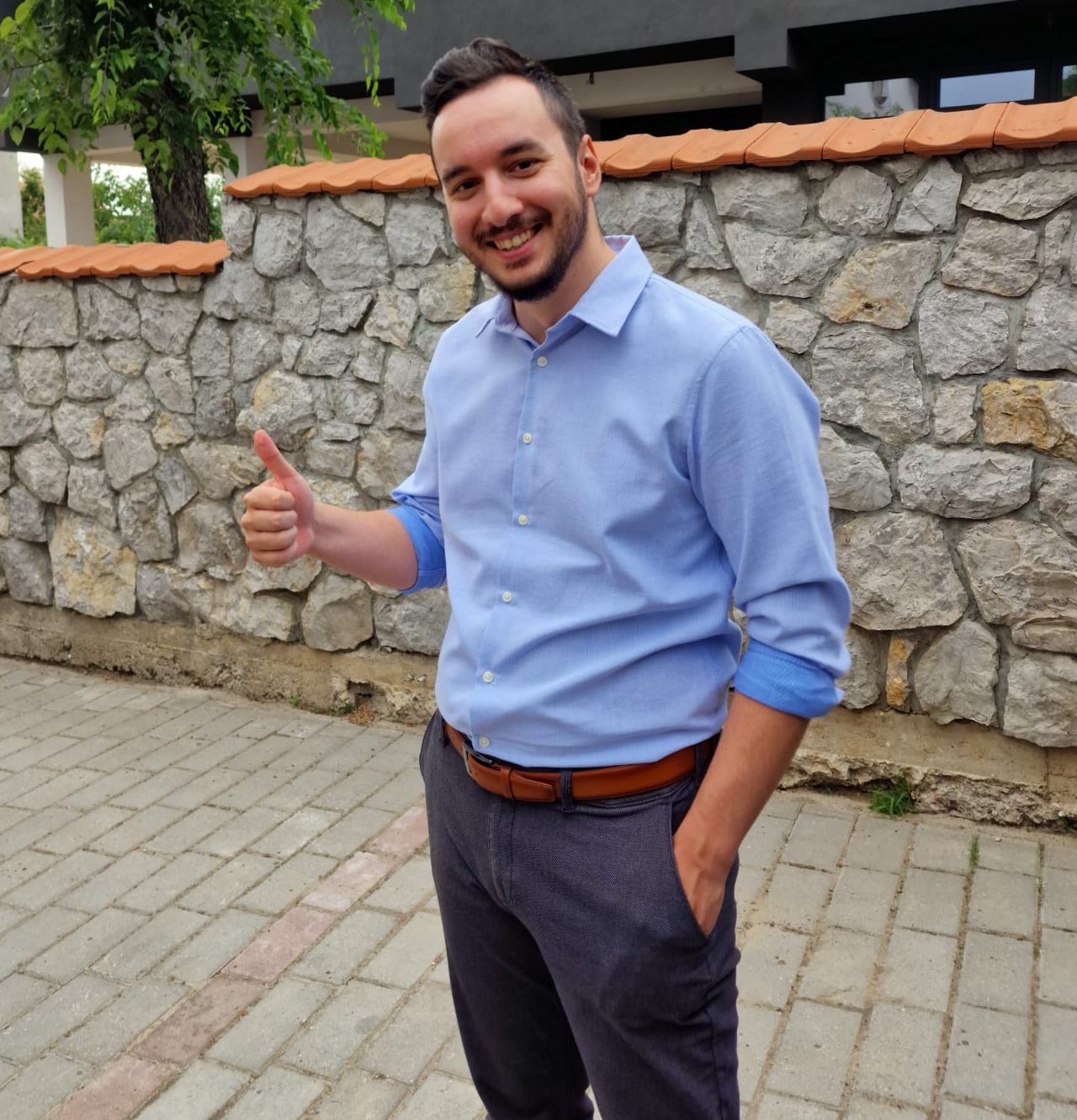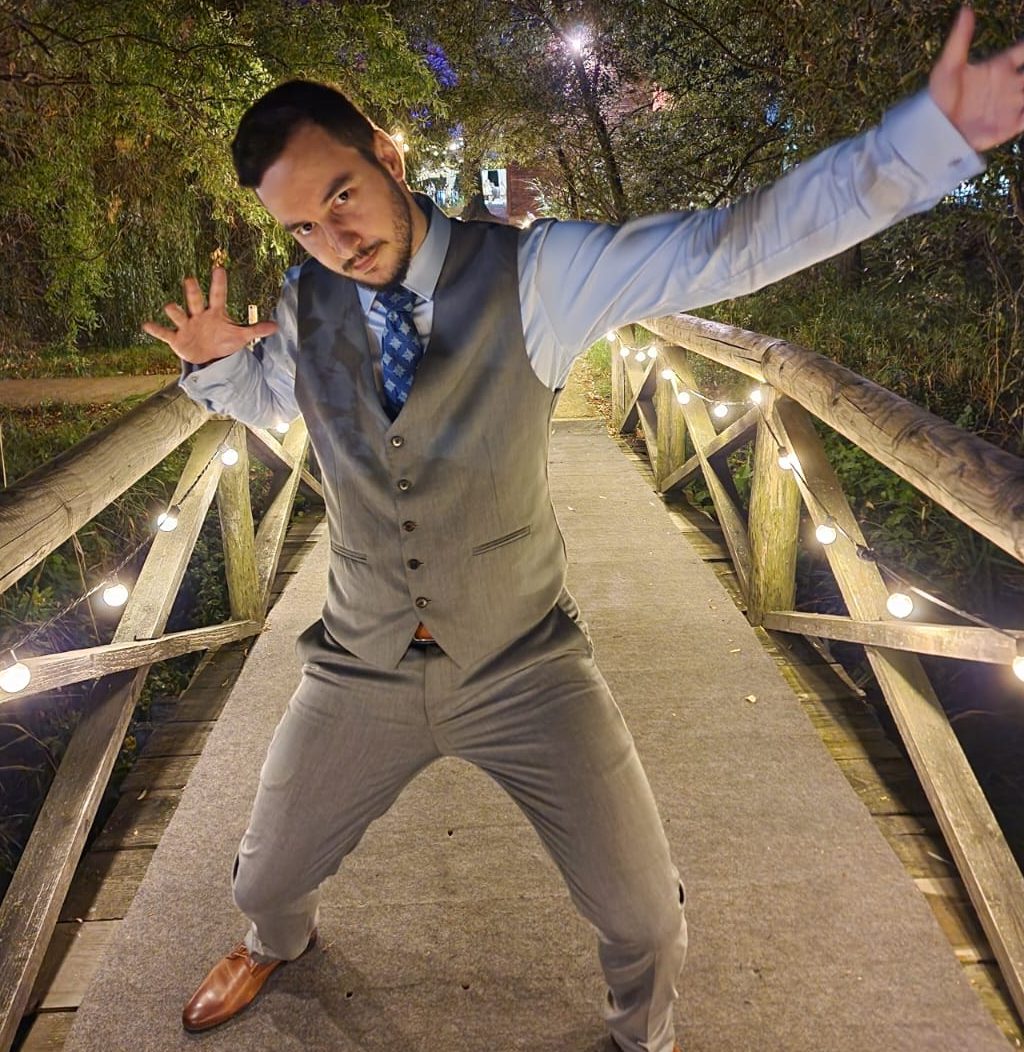 Michael Bretotean
Front-end Developer
Michael has had a passion for all things tech related ever since he was a little kid. As a software engineer, he's been able to turn his passion into a career where he's always excited to try out new technologies. When Michael's not working on software and hardware, he enjoys relaxing in nature, mountain biking and snowboarding. He also really loves to cook!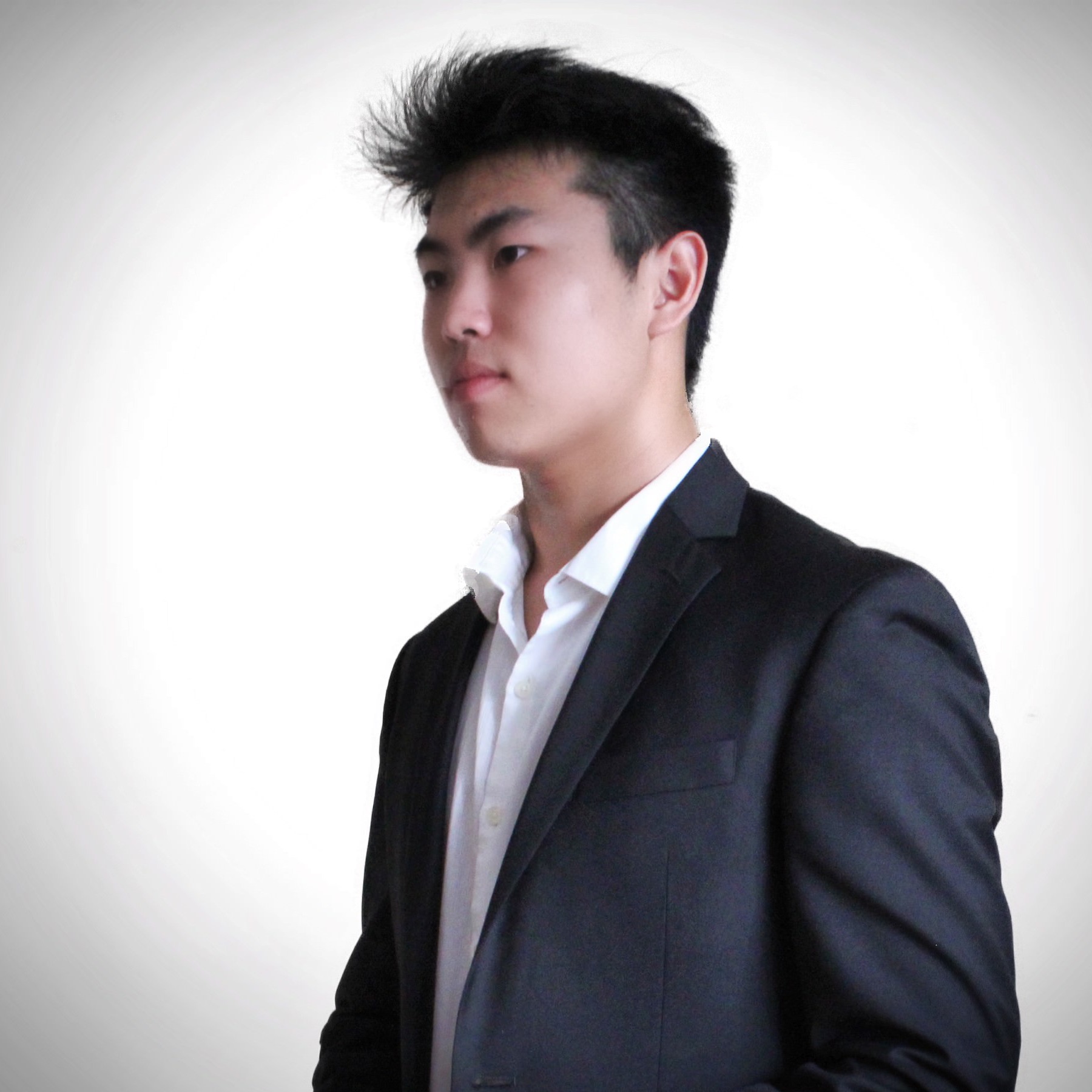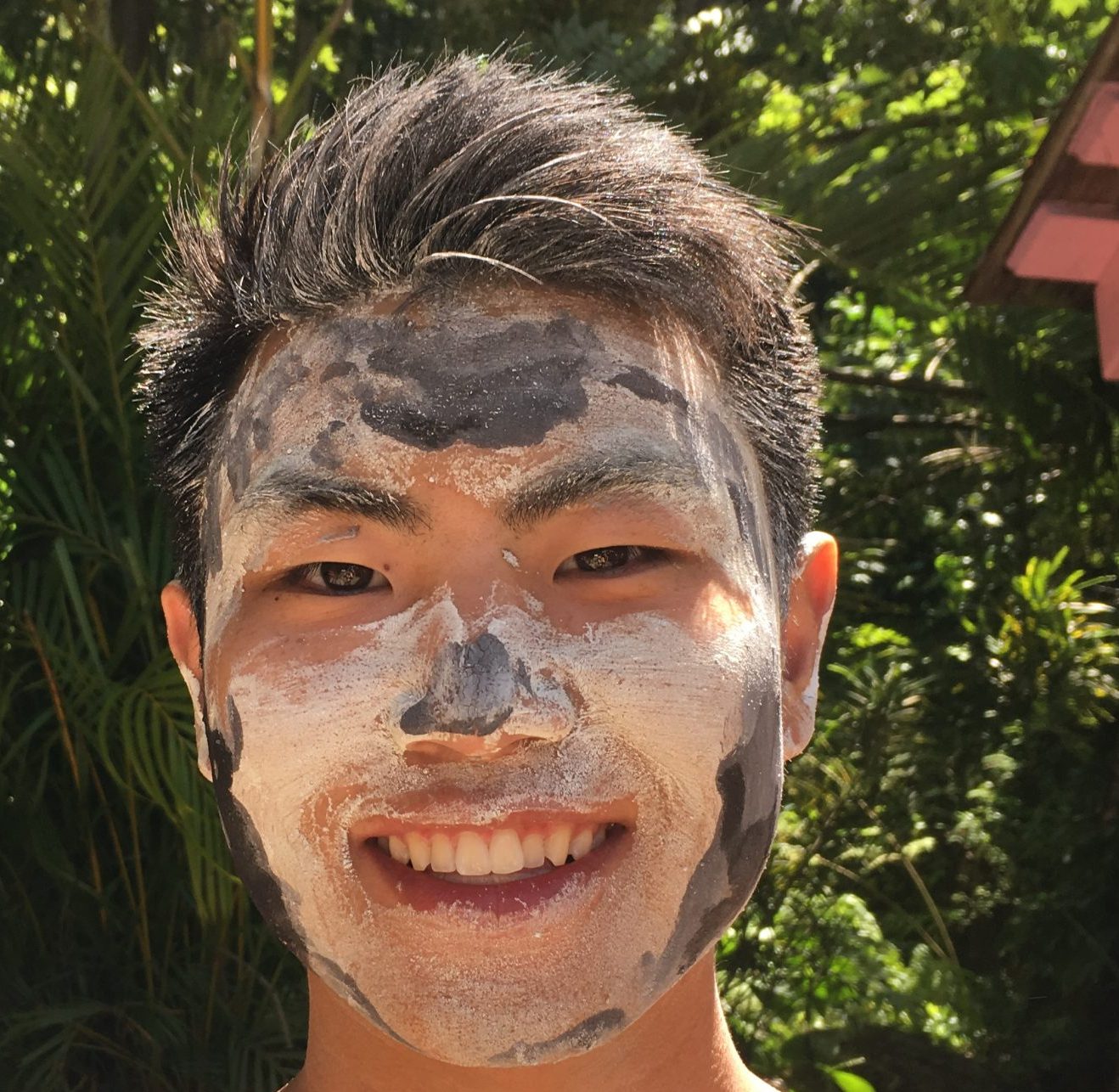 Jason Zheng
Front-end Developer
Jason was born in Canada, has lived briefly in California, and currently resides in Connecticut. As a prospective globetrotter, he dreams of one day traveling to all seven continents. When he's not coding, you'll find him engrossed in a good book, cooking, or listening to lo-fi hip hop.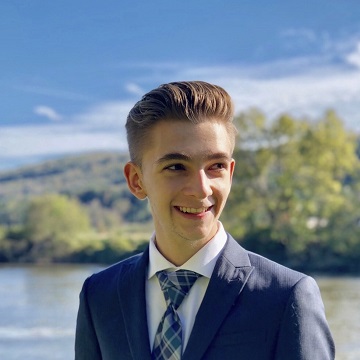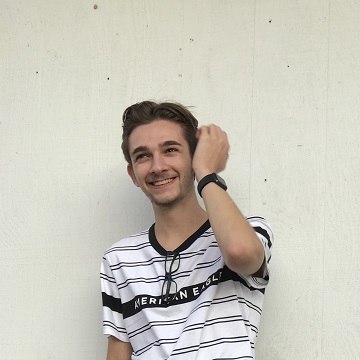 Alex Tranvaag
Front-end Developer
Alex got into tech at an early age after following programming tutorials on YouTube in search of an interesting challenge. These days, he loves to scratch his problem-solving itch through chess (though he still has plenty to learn). Win or lose, he is always eager for another game.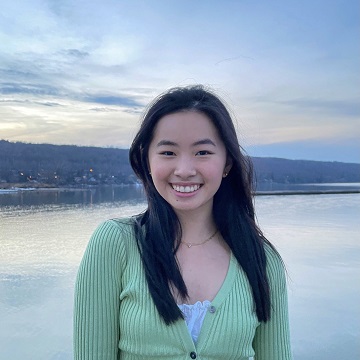 Ava Tan
Front-end Developer
Born in Brooklyn, NY but raised in North Jersey, Ava is always looking to try new things and meet new people. She enjoys cooking almost as much as she enjoys eating, tending to her plant children, and pretending to be able to sing. She's a skincare and fashion enthusiast, so if you ever need recommendations or want to go thrifting, Ava's your girl.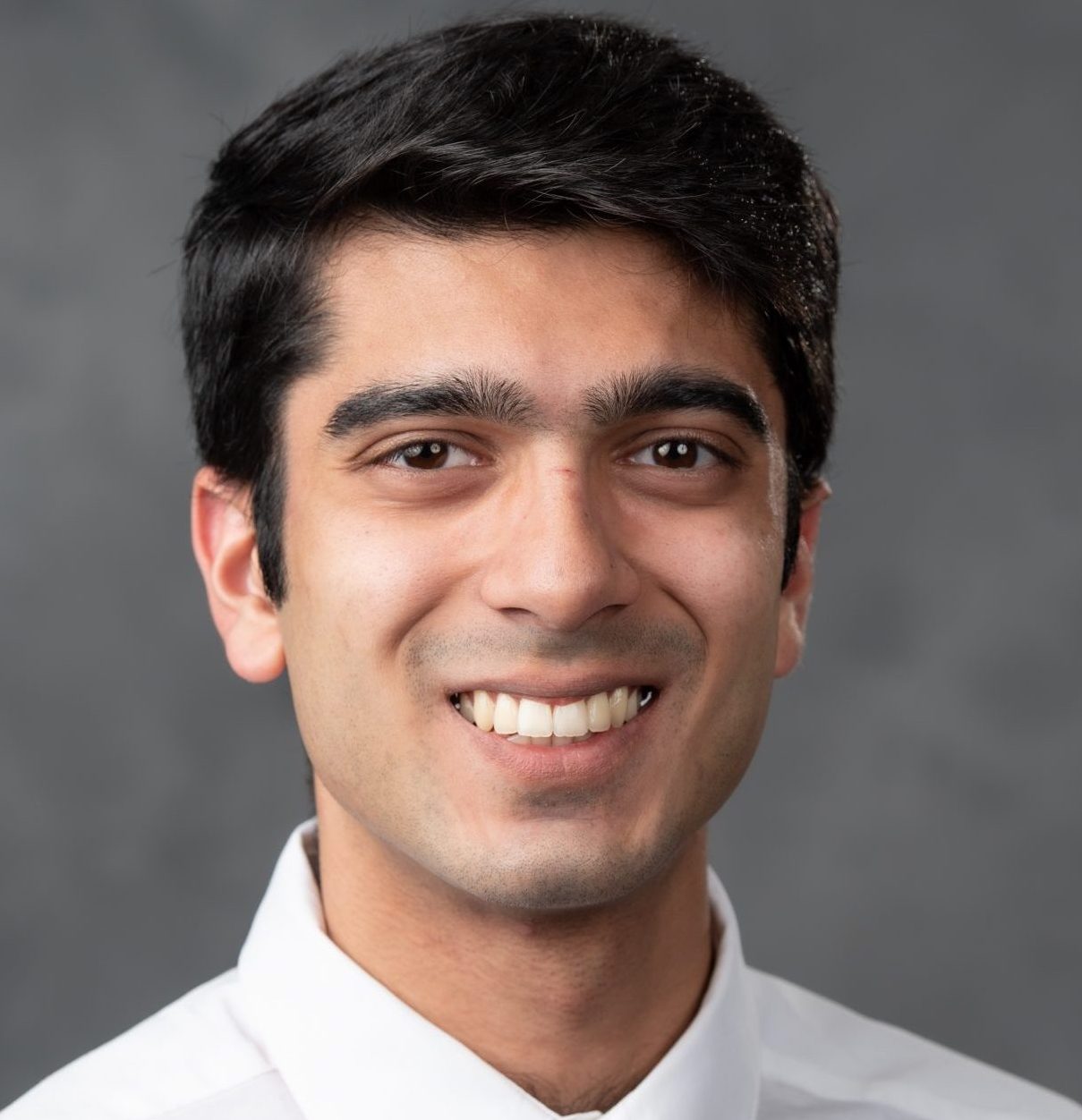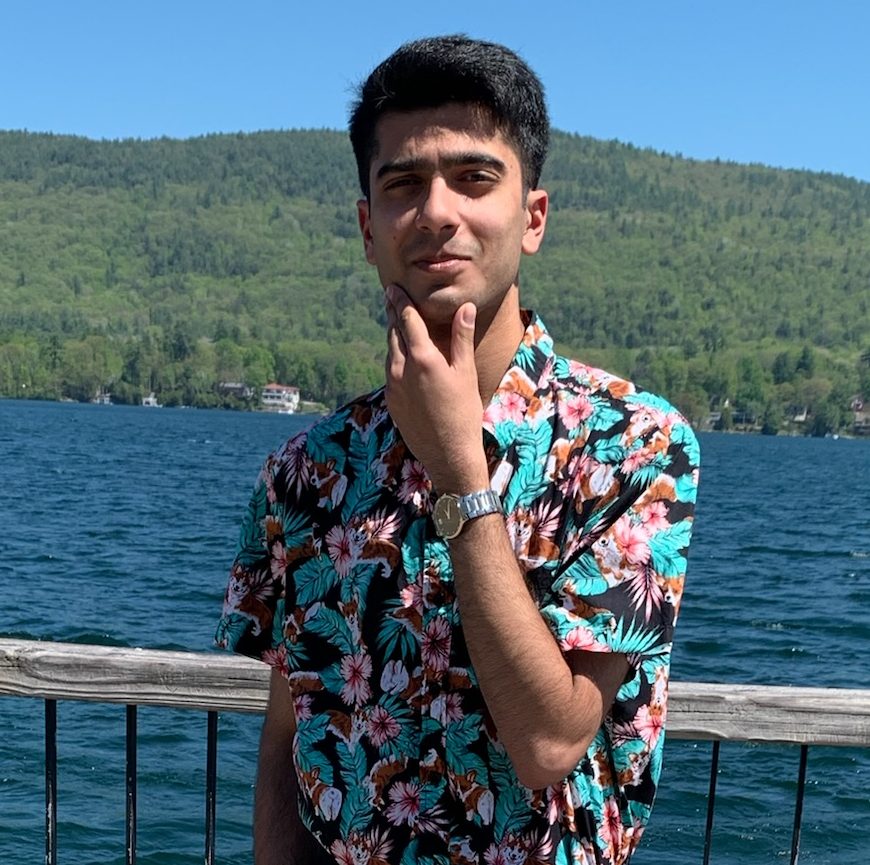 Atul Gera
Platform Developer
Atul was born and raised in Long Island, New York where he enjoys spending most of time outdoors playing with his puppy. When indoors, you can find Atul watching stand-up comedy, reading murder mystery novels, and surfing online for new beaches to travel to in the future.